On Monday, I looked at my October calendar and couldn't believe how busy we will be here in North County. So, I'll devote this week's column to reminders so you can fill in your calendars with these exciting events.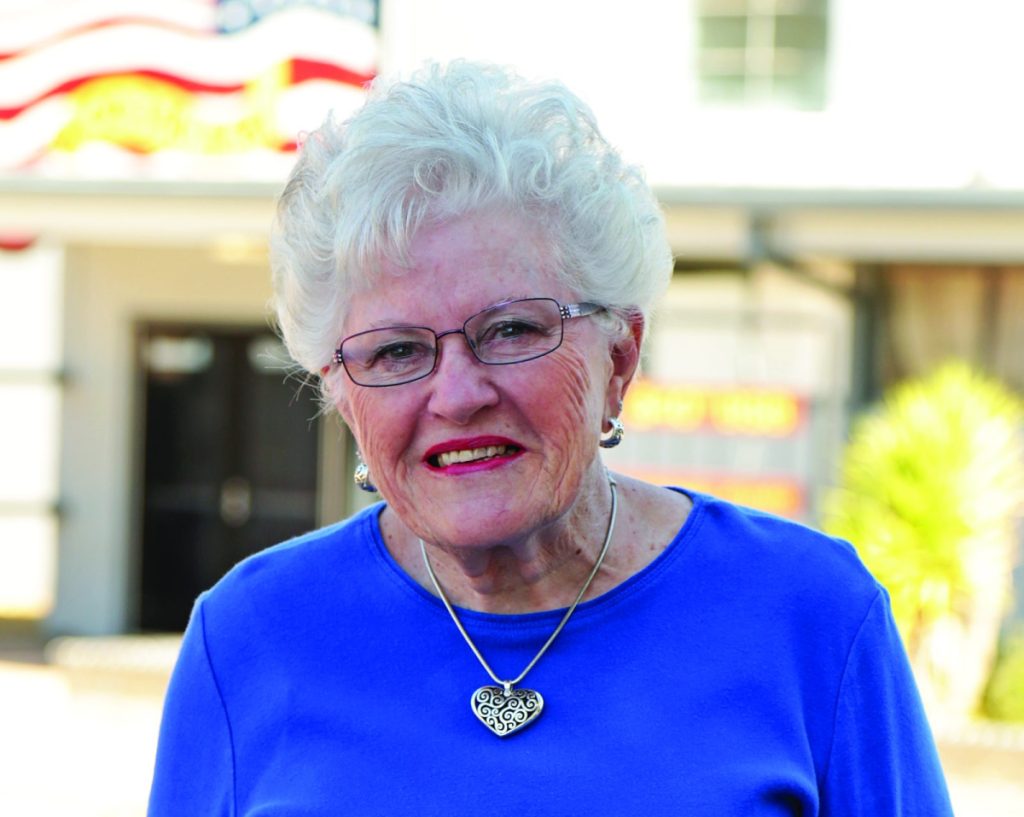 Of course October started with the very successful Quota Colony Days Reception and Tea last Sunday, with the introduction of the Colony Days King and Queen, Donn and Christine Clickard, and Parade Grand Marshal, Robert 'Grigger' Jones. 
Colony Days will culminate with the Colony Days Parade this Saturday, Oct. 7, starting at 10 a.m. along El Camino Real and ending up at the Sunken Gardens. There will be all kinds of activities in the Sunken Gardens, including the "little dog races," along with games, music, and food for purchase. So don't miss out on a day of fun and celebration.
On October 13 and 14, Knights of Columbus will present the 7th Annual Atascadero Charity Showdown Cornhole Tournament in the Atascadero Sunken Gardens. Proceeds will benefit The North County Adaptive Sports and Recreation Program. The Social Tournament will be played on Friday, Oct. 13 in the Sunken Gardens. The Showdown Tournament will be played on Saturday, Oct. 14, also in the Sunken Gardens.
This next reminder is very exciting, and I encourage you to put it on your calendar. The information was sent to me by Joyce Rabellino, Atascadero Community Band President.
Her message read: "Greetings from the Atascadero Community Band. We would like to invite you to a very special event that has a specific meaning for our beautiful town.
A local fan of the band (and son of a previous City Council member) has composed a song specifically for our Community Band about the city of Atascadero. It is called Tent City Rag, and we will be performing the world premiere of this delightful tune at our Fall Concert on Sunday, Oct. 29. The concert begins at 3 p.m. in the Atascadero Bible Church sanctuary. This is a free concert."
This week's recipe is for a quick and easy white chili spiked with cilantro and uses fresh pumpkin. It might be good to serve on Oct. 31!
White Bean, Chicken, and Pumpkin Chili
Ingredients:
1 tablespoon olive oil
1 large onion, chopped (about 2 cups)
4 cloves garlic, minced
1/4 teaspoon ground white pepper
1 1/2 pounds boneless, skinless, chicken breast halves, cut into 1-inch cubes
1-2 teaspoons salt
1 1/2 pounds fresh pumpkin, cut into quarters, seeds and fibers removed
1 can (15 ounces) chicken broth
5-6 cups (three 20-ounce cans) cannellini beans, rinsed and drained
1 can (4ounces) chopped mild green chiles
2-3 teaspoons ground cumin
1-2 teaspoons green Tabasco sauce
1/4 cup minced fresh cilantro
Directions:
Heat oil in a Dutch oven over medium heat. Cook onion for 1 minute. Add garlic and pepper; cook for 1 minute longer. add chicken and salt, and cook for 10 minutes, stirring occasionally. Microwave pumpkin on high for 3 minutes. When cool enough to handle, peel and cut into 1/2-inch chunks to measure 3 cups. Store any remaining pumpkin in the refrigerator for up to a week or in the freezer for up to 3 months. Stir in broth, beans, pumpkin, chiles, cumin, and Tabasco sauce, and cook for 15 minutes over low heat, until chicken is done and pumpkin is easily pierced with a fork. Taste and adjust seasonings. Serve while hot, topping each serving with a pinch of cilantro.
Note: I know I've given you other white chili recipes, but this one is just a bit different with the pumpkin. Serve with warm corn tortillas or tortilla chips.
Have a great fall weekend. Cheers!