How it works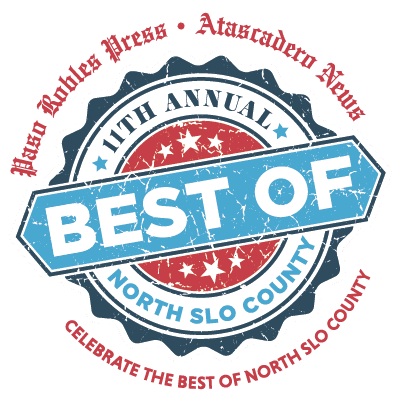 For more than 10 years, The Atascadero News and The Paso Robles Press have hosted the Best of North SLO County to give a voice to our readers and local customers in deciding from among the great businesses in our community, who deserves the title of "The Best of North SLO County."
This is not a multiple choice vote. You must know the name of your candidate, and make that vote as a write-in for every choice. The selection is completely organic, and the voice of the people. No administrative decisions influence the winners.
This is truly a popularity contest. But we have seen over the years how the contestants have learned to campaign and strategize to earn wins. It's definitely not luck. Every vote matters, as we have seen winners edge out victory by a single vote out of hundreds. The winners are selected by popular vote, by our readers and other members of our community. Everyone is invited to vote, and we count. There is never a finger on the scale. This is a straight count, so long as a category has a sufficient number of votes to validate the poll for that category.
Vote for local favorites! Win local prizes!
Every Friday, we will be drawing names from our list of voters who have answered more than 60% of the list! So please participate and win coffee, pizza, movie tickets, and other great prizes! This is the season where there is more for everyone but you gotta play the game! Good luck to everyone!
advertisement

Voting is open online through December 31, 2023.