As we continue this journey through COVID-19 and we are now enjoying summer, we are reminded that once again, this year continues to be different. However, that does not stop all the incredible people in our community who host our annual events each year from getting creative.
Here are a few events everyone can still enjoy!
4th of July – Colony Days Fundraiser BBQ
The annual Atascadero Fourth of July Freedom Bluegrass Festival is the yearly fundraiser for Atascadero Colony Days. It was canceled this year due to state regulations in response to COVID-19.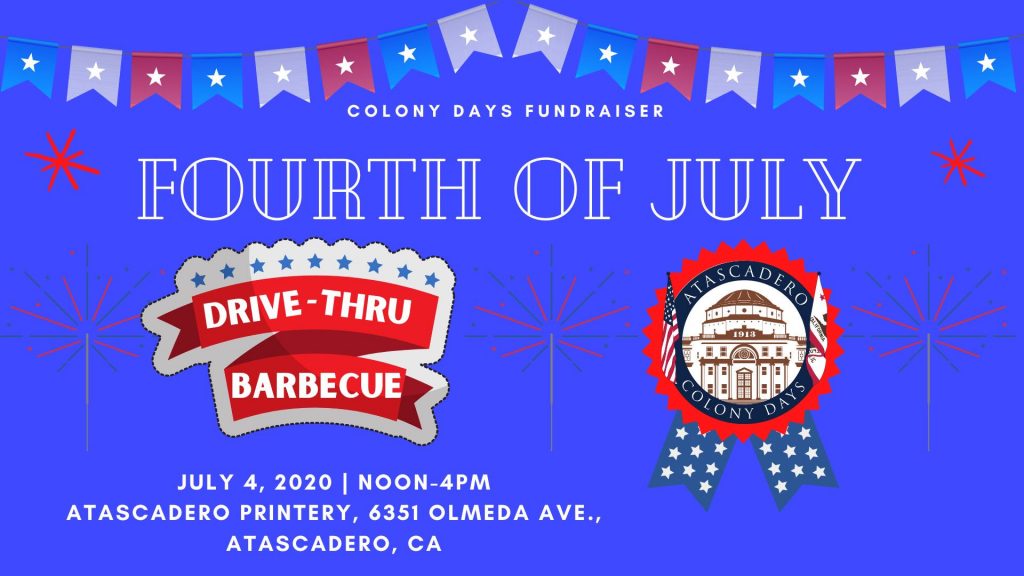 "For the past three years, we have seen thousands of people join us to celebrate at the Atascadero Lake Park," festival founder and director Nic Mattson said. "It is disappointing to have to cancel, but we are working with the city of Atascadero to make the best decision we can for all involved."
advertisement

In order to raise funds for this year's parade, the Colony Days Committee has decided to host a Drive-Thru Barbecue on Saturday, July 4, from noon to 4 p.m.
They will have chicken and tri-tip dinners for four available, with a limit to 200 dinners. Dinners will now be first come first serve, for more information visit ColonyDays.org.
The event will return to the calendar in 2021 with a Sunday, July 4 date, and the authentic Bluegrass lineup that will accompany the family-friendly event, filled with vendors, food, and drinks.
4th of July – Templeton Firefighter's Association Traditional Pancake Breakfast 
Templeton's Firefighters Association has decided to host their annual 4th of July Pancake Breakfast to include additional measures to keep the community safe.
The customary dine-in breakfast has been changed to a drive-thru in front of the Fire Station to keep the tradition alive during the current pandemic. The cooks will be wearing additional PPE while prepping food and will serve in front of the fire station. When you pull up, show your ticket, and they will serve you your pancakes! One ticket is good for one meal, consisting of two pancakes and two sausage links. Syrup, butter, and utensils will be provided.
To purchase tickets, click here.
Virtual Concerts in the Park with Visit Atascadero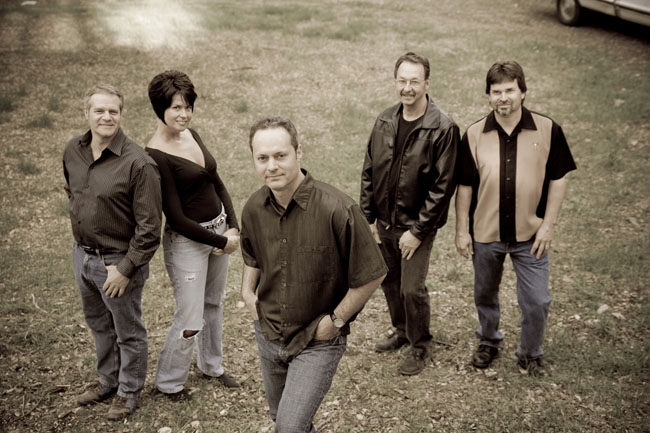 Atascadero's Summer Concert Series returns this year, Virtually. You can enjoy the sounds of Saturdays in the Park that will begin on July 11 with the Martin Paris Band from 6:30 to 8:30 p.m. from your own home!
Visit Atascadero has been working hard behind the scenes to bring the community together in the highly anticipated summer concert series in a way that is safe for everyone during these unprecedented times for all to enjoy. For now, the first two to three concerts will be virtual, with the plan to move to reservations to allow for social distancing.
For more information on the series and how you will be able to "tune in" and enjoy the show, visit visitatascadero.com/events.
Downtown City Park Dining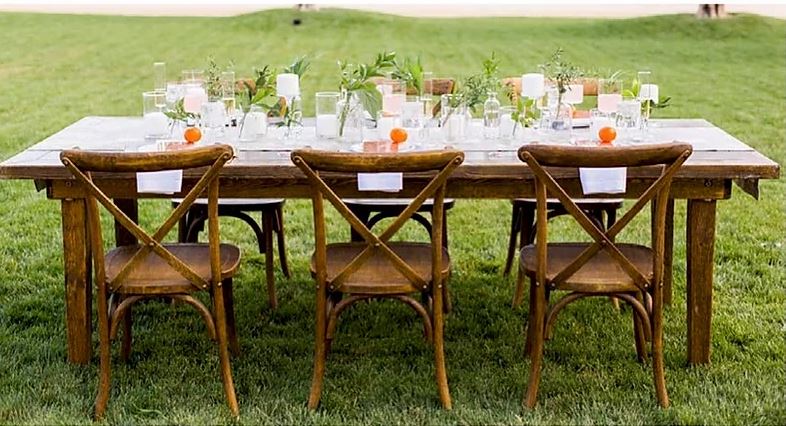 The Paso Robles Chamber teamed up The City, Mainstreet Association, The Paso Robles Wine Alliance, Travel Paso, and The Hispanic Business Association to offer an iconic wining and dining experience in the Downtown City Park.
Thursday through Sunday, you can grab takeout, wine, beer, and cocktails from Paso's restaurants and reserve one of the many private farmhouse style tables in the park's shaded dining section.
There, you will be met by a concierge who will guide you to your own sanitized table. With comfy seating, overhead bistro lights, and gorgeous tablescapes, the safe-distanced space provides the perfect ambiance for a special date night or get-together with friends.
Private tables are available Thursday-Sunday beginning at 5:30 p.m. through Labor Day.
For more information, visit pasostrong.org/park-dining.
California Mid State Fair | Fair Food & Wheels 'N Reels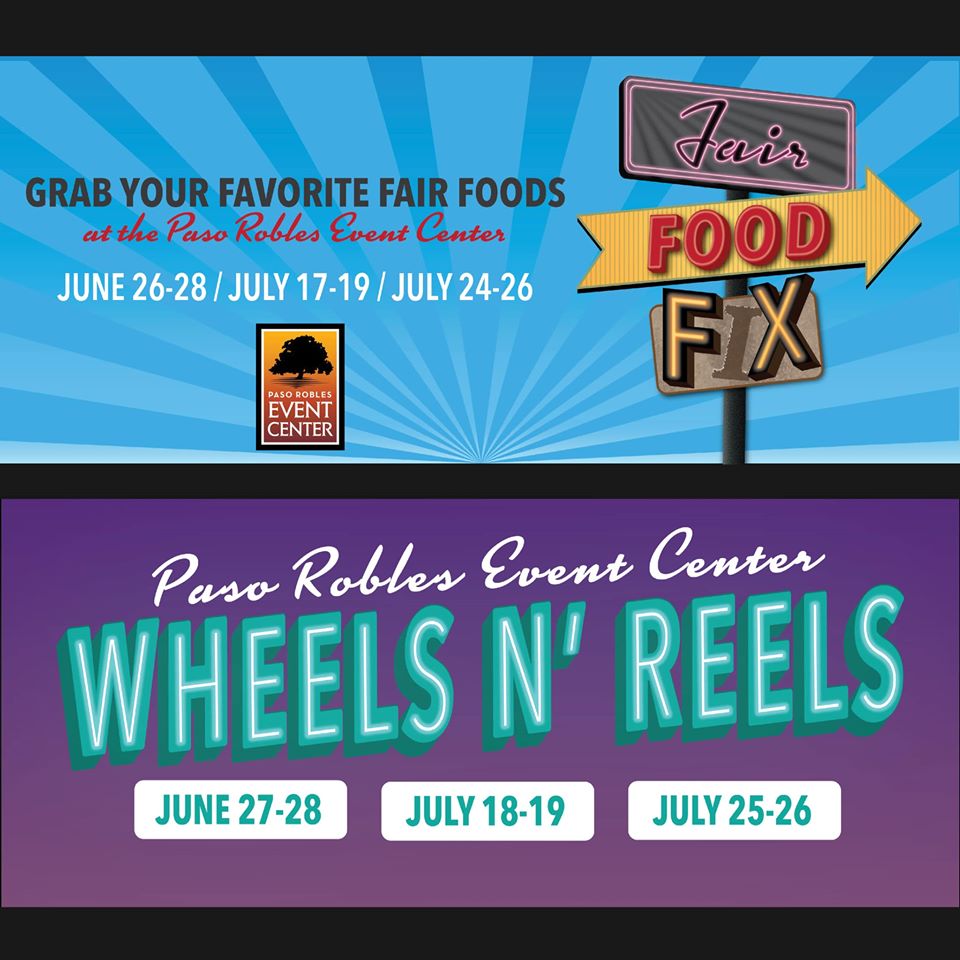 The California Mid-State Fair announced it would restore a bit of fair fun on the grounds this summer with the weekend activity of food and drive-in movie experiences. The weekends started the last Friday in June and will go through July 26 for customers to stop by and get food from 4 – 7 p.m. "Wheels N Reels" will take place on July 18 and 19, along with July 25 and 26 at 8:30 p.m.
The food available will span from Tri-tip sandwiches, chicken burritos, and beer from Jimmy's Barbeque & Bar. To all the customary foods like kettle corn, funnel cakes and corndogs will be available for preorder online for convenient and fast pickup to eat picnic-style or take home.
In addition, the CMSF crew is bringing in a giant inflatable screen that will sit 40 feet high and span 20 feet across and will be located on the northwest corner of the carnival lot.
The two movies for July 18 and July 19 will be Weird Science and Eight Seconds, respectively.
To get all the details, visit midstatefair.com.