Including New Friends of Atascadero Lake Signage
ATASCADERO — The City of Atascadero recently completed reconstruction of the 2021 F-14 roadwork segment that includes Marchant Way, Pismo Avenue, and a portion around Atascadero Lake. This work began in early September, including milling the existing asphalt, grading, importing base and roadway paving.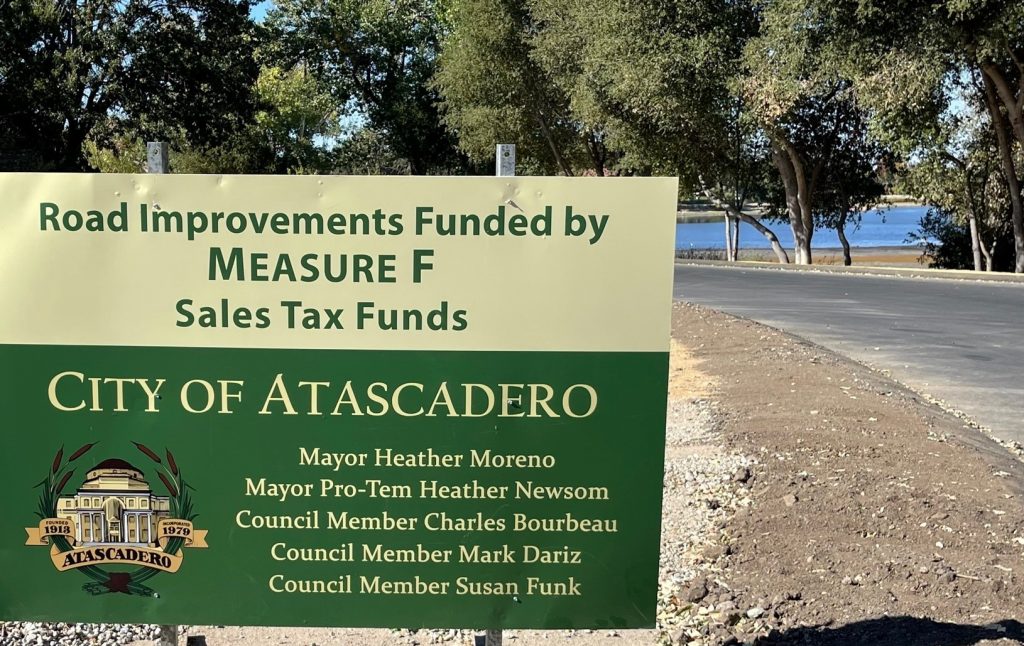 New asphalt berms were also installed, along with a reconstructed pathway along the lake to limit pathway erosion. While the major roadway rehabilitation work has been completed, several minor items, such as striping, are still to be finished. Such remaining work on all 2021 F-14 streets will be done simultaneously, with completion expected in the next two to three weeks.
The City of Atascadero shared appreciation to everyone impacted during this project, especially local Lakeside residents and those who enjoy walking around the Lake.
advertisement

Thanks also go out to the Friends of Atascadero Lake, and the members of SLO Painted Rocks, who assisted with relocating portions of the Rock Snake to make way for the roadwork and the Rock Snakes founder Wanda Kohl. With over 10,000 rocks, the Rock Snake at Atascadero Lake is the largest, continuous rock art exhibit on the Central Coast.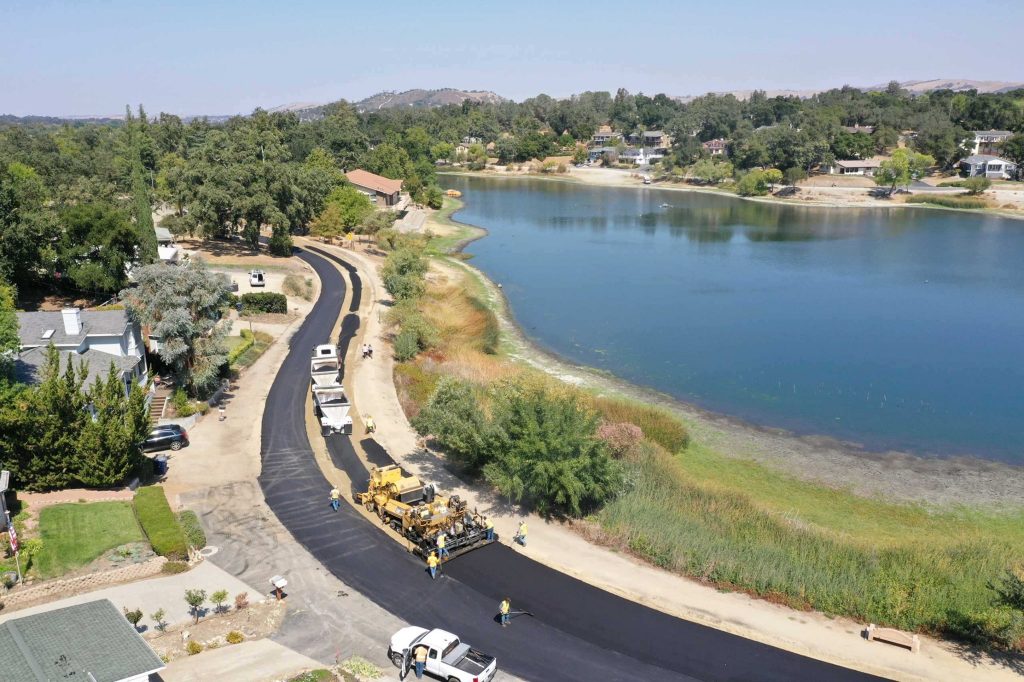 Additionally, new signage was also recently installed near Atascadero Lake, located on the east side at 9100 Lakeview Drive, which displays information about the Lake's history and the many activities enjoyed at the Lake through the years.
The Friends of Atascadero Lake, along with the City of Atascadero, Don and Janey Giessinger of Atascadero 76 and Charles and Melissa Bourbeau were contributors to the signage project, which was also made possible by the Atascadero Historical Society, Lon Allen, Michelle Harms, Amanda Muther, Nancy Hair, and Ashley Self. Original funding for the signage project came from the Friends of Atascadero Lake and their participation in 2018 Dancing With Our Stars event.
For current street project information, please visit the Public Works page of the City's website, atascadero.org/index.php?option=com_content&view=article&id=632&Itemid=1595