ATASCADERO — Joy Playground champion Sarah Sullivan is asking people to stop breaking the fencing around the equipment.
The Parents for Joy co-founder filmed and posted a nearly 2-minute video to Facebook, expressing her frustration.
"I am here at Joy Playground, and I am pretty upset," she said. "The playground keeps getting broken into. As you can see, this fencing is broken. This is not the first time. We've had numerous fence posts ripped off. We have fixed it and fixed it and fixed it again."
The group worked and raised funds for over six years to build the all-inclusive playground. It was completed and opened to the public in April of 2019.
advertisement

Due to COVID-19 restrictions, playgrounds in the state have been closed.
"I'm sorry that it is closed. It is not on us to have it closed," she said. "It is by orders of the governor. Right now, we cannot open it, and I am very sorry about that, but breaking in is not the answer. Please do not do it."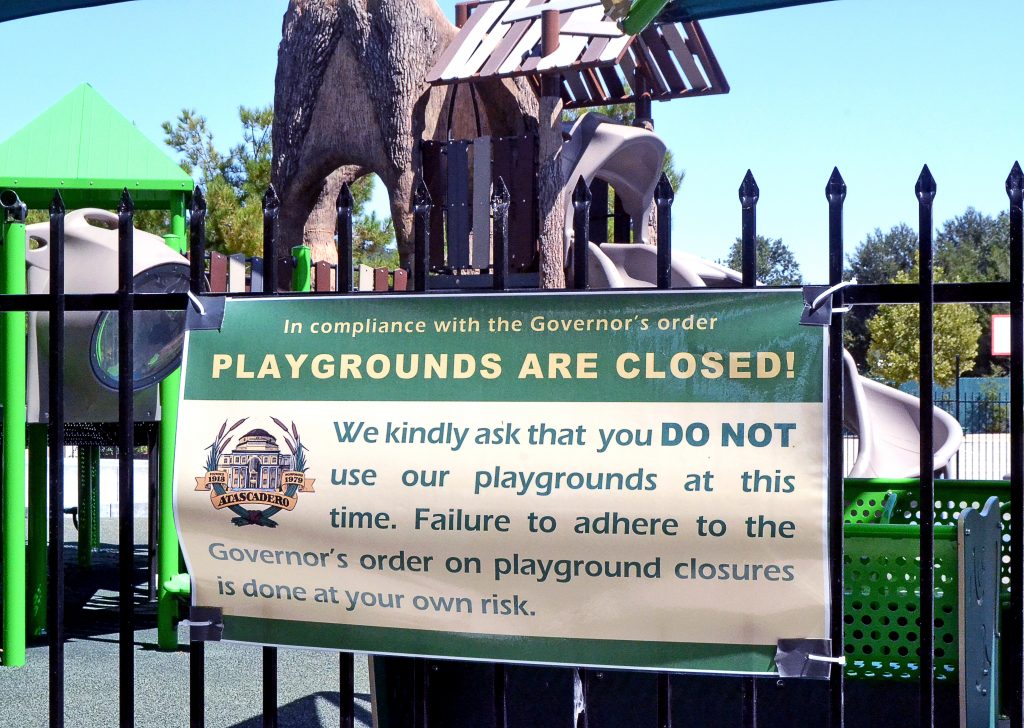 Joy Playground is located next to the Colony Park Community Center at 5599 Traffic Way in Atascadero. There are cameras in the area.
"We have cameras and we will be looking back on them to see if we can find out who did this because this is not OK," Sullivan said.
Replacing the fencing is costly, Sullivan said. Parents for Joy is responsible for the upkeep of the playground.
"This fencing was expensive. It was not free. We had to fundraise for it," Sullivan said. "Every time it gets broken, we have to fix it and that comes out of our maintenance fund."
Sullivan said the playground was not damaged.
"Luckily, it looks like the playground is still OK," she said. "I'm guessing it's some kids that just want to play. And I understand that I really do. But, it's closed for a reason."
Sullivan looks forward to the day the playground can reopen.
"As soon as it's able to be open, we'll open it. But breaking the fence is not the way to do it," she said. "Please, please stop breaking the fence at Joy Playground."
For more information on Parents for Joy and Joy Playground, visit www.parentsforjoy.org.