Art is powerful. It has the ability to communicate important social, political and environmental issues in a way that is loud and unyielding in its resolve and at the same time playful and beautiful in its approach.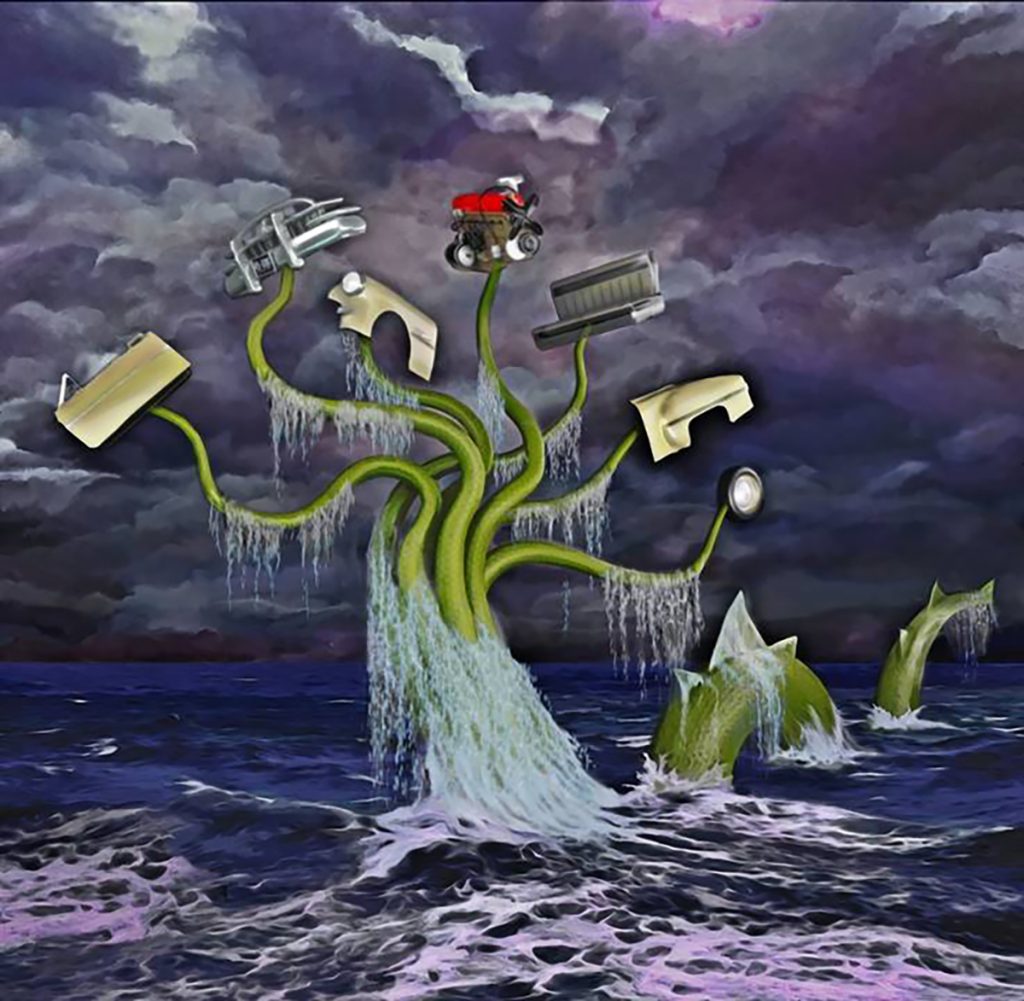 Inspired by our magnificent oceans and our compelling desire to understand and protect them, this exhibit goes far beyond the fragile beauty of our planet. Among the world's most immediate and biggest environmental problems is plastic finding its way into the ocean, washed ashore and fibers reportedly finding its way into rain water.
"Be the change you wish to see in the world." — Gandhi
This exhibit celebrates artistic expression in all media to include textile, encaustic, mixed media, oil, watercolor, acrylic and photography. This theme extends itself to anything above and below water!  Rain, drippy faucets, icebergs, sea life and the effects of our changing planet.
advertisement

"Beyond the Sea" is on display in both the Main gallery downstairs and Russell gallery upstairs from May 14 through June 22, 2020. Meet the artists at the opening reception Sunday, May 17, 2pm-4pm. This event is free and open to the public. Art Center Morro Bay is open from 12pm – 4pm daily.
WHAT:  Beyond the Sea
WHEN: May 14 through June 22, 2020.
RECEPTION:  Sunday, May 17, 2pm-4pm.
WHERE:  Art Center Morro Bay, 835 Main St, Morro Bay, CA 93442
CONTACT:  805-772-2504 or email artcenter.morrobay@gmail.com
WEBSITE: www.artcentermorrobay.org