Sue Hubbard's upbringing near the border led to a love of horses, a connection to the Spanish-speaking community, and the formation of the HBA
For the last nine years, Sue Hubbard has been well-known as a Farmer's Insurance Agent in Atascadero, but it's the things she's done for the community and her story of how she got here that make this incredible woman stand out. What brought her to the North County? Her love of the horse industry and her love of the Spanish-speaking community, all of which came from growing up near the Mexican border in the Imperial Valley.
"I grew up in a little rural school, where I only had one friend … We didn't have kindergarten. We just had first grade through eighth grade a very small rural school. It's still there, called Pine Union. In the classes, we never had the same classmates because they were migrant farmworkers," Sue said about her upbringing.
advertisement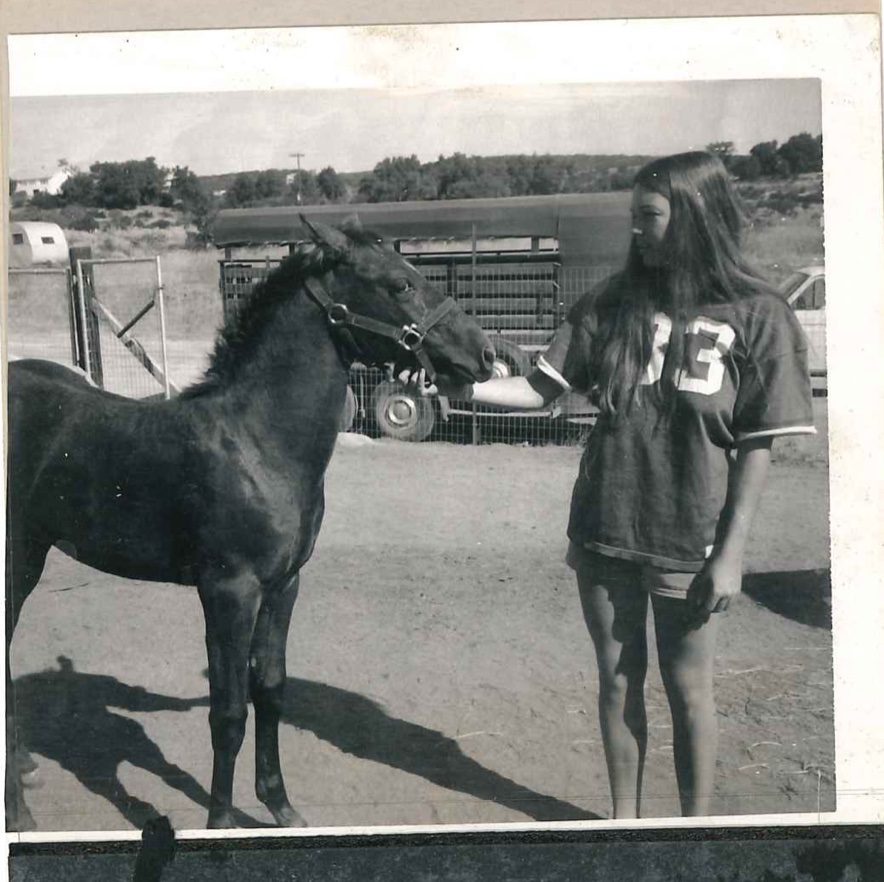 Growing up there, Sue took a shine to the beautiful Spanish language and took Spanish in high school, and then went on to attend the University of California at San Diego, which happens to have the world's largest collection of Spanish literature. The school also required Sue to be able to speak a second language, so it isn't a surprise that she chose Spanish.
"I took Spanish in my first year there, and what was neat was our teachers for our classes were from all different areas of the Hispanic speaking world, so one class I had a Castilian-speaking Spanish instructor, then I'd have a Puerto Rican Spanish speaking instructor, who I didn't understand hardly at all, and then I'd have a South American speaking Spanish instructor, and then a Mexican speaking Spanish instructor," Sue added. "I got to learn different idioms of Spanish, and I passed that and then came up and graduated from Cal Poly."
After she graduated from Cal Poly, Sue went to work as a horse farm manager for Dr. James Buell in Buellton. There she helped take care of 500 plus head of horses. There were also 20 farm workers, and none of them spoke English. She says even with all of the Spanish she had had in her life up until then, it was on that farm where she learned to speak Spanish fluently, as well as the culture, and that's when she gained an affinity for Spanish-speaking people.
It wasn't until 1998 that Sue and her son Richard moved to the North County from the Santa Ynez Valley. At the time, she was a full-time working mother who wanted her son to learn Spanish. She kept hiring Spanish-speaking nannies to watch Richard while she was working in hopes that he would learn the language, but in a funny turn of events, he ended up teaching them English instead.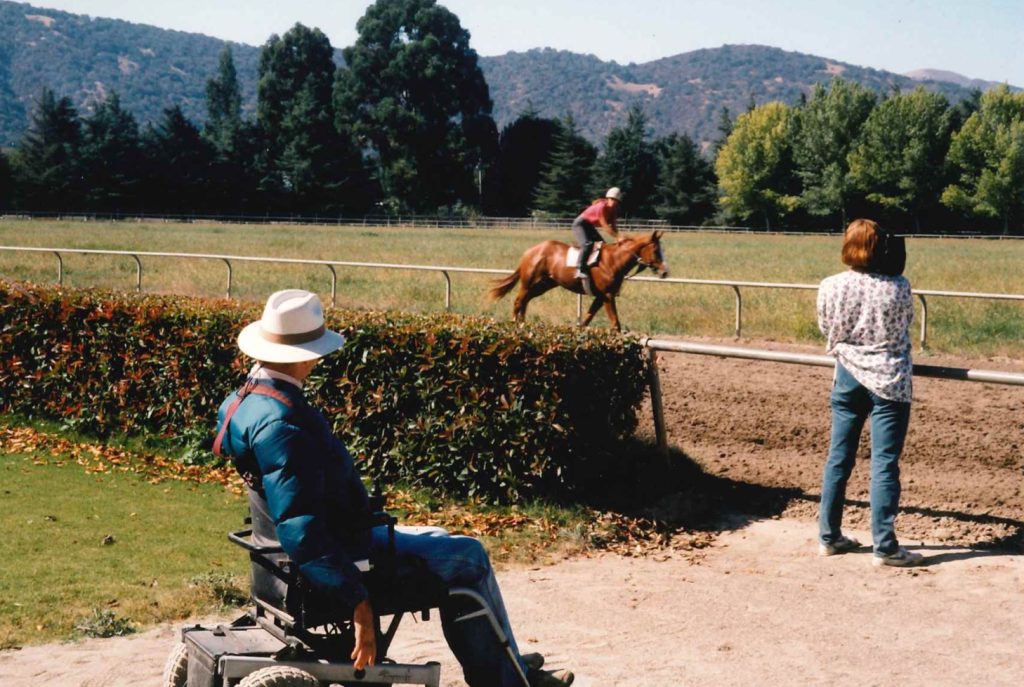 "There was an opportunity to develop a farm up in Paso Robles, and I found out about the immersion program at Georgia Brown [Elementary School] in Paso Robles, and I thought bingo, so I enrolled him in kindergarten in Georgia Brown and took the job in Paso Robles," laughed Sue.
Over the years, Sue developed multiple North County horse farms, including Black Oak, Rancho San Miguel, another in Creston, and another in Pozo. She also developed her own farm on Adobe Road.
She started doing insurance part-time when she went out on her own in the horse business before going full-time in 2010, working under a State Farm agent in Paso Robles. Sue added that she made the change when she saw what was happening with the thoroughbred horse industry after the recession.
Though Sue lives out towards Lake Nascimento on property, she purchased her insurance agency from Kathy Johnson in 2014, becoming a part of Atascadero's heartbeat.
"I love Atascadero. Love it. It's so different from Paso Robles in many ways," said Sue.
Another amazing thing Sue has added to the community was starting the Hispanic Business Association (HBA) in 2011. The HBA just recently announced its merger with the Atascadero Chamber of Commerce.
"When I was with State Farm, my agent, he was in a business referral private group, and he wanted me to start one for Hispanic businesses. And he was pushing me, and he gave me a list of Hispanic-speaking households that I had to call," added Sue. "So I went out to about 25 or 30 Hispanic businesses, and I got three or four ladies that showed up."
Sue teamed up with banker Carla Blandon and together, they incorporated the HBA by filing with the IRS, and getting them a 501(c)(4) status, pushing the association forward as a business association. That's when Maria Elena Garcia became actively involved. Since the start of the HBA, Carla has left the area, but Maria is still involved to this day.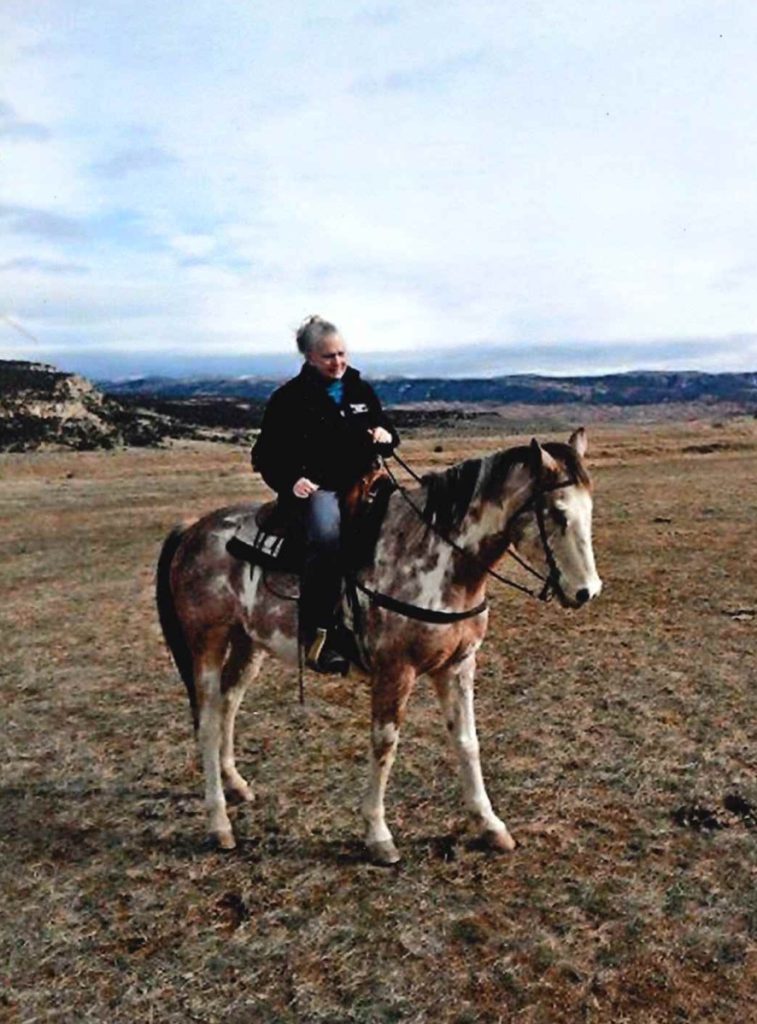 "One of the [other] people who helped me early on in the Hispanic Business Association is a guy named Gabriel Quiroz, and he was the station manager for the Hispanic TV station that was in Santa Maria that they closed down," Sue said. "He is now working for Mission Community Services, and he teaches how to start your own business classes in San Luis Obispo and Bakersfield, and King City in Spanish. He's a great guy. He has a whole outline of how to put together a budget, what licenses you need, what taxes you expect to pay, what kind of insurance you need, and everything like that. I feel very proud to be associated with Gabe because he's helping these guys get a leg up, and he's launched so many successful businesses." 
Though Sue stepped down from being on the board of the HBA in 2018, she's still an active member and a forever supporter. On top of that, she's also a part of the local Quota Club and is on the Board Of Directors for the Atascadero Kiwanis Club. She also participates in Colony Days of Atascadero, Templeton Women's Charitable Club, and is an Atascadero Chamber of Commerce ambassador. She is also on the chair for El Camino Homeless Organization's The Long Walk Home every year.
"What I've discovered with Quota and Kiwanis and some of the other groups that I've talked to, the church groups, the VFW, they're all community oriented. Look at our Loaves and Fishes, it is huge. Look at what we have for our homeless, I mean look how much it's grown. We have a huge caring community. That's what I've seen grow exponentially in the last nine years," Sue said about Atascadero. "It's always been there, but it just seems like it just keeps growing and growing and growing."
ATASCADERO NEWS MAGAZINE
Copies of Atascadero News Magazine are directly delivered to 11,500 readers in zip codes 93422, 93432, and 93453 and 1,500 dropped with support from advertisers and subscribers. Together, we are Making Communities Better Through Print.™
To subscribe or advertise, click here.