Templeton, SLO In Mountain League; Atascadero In Ocean League
North County Athletic Directors released fall football season schedules this week and everything looks quite a bit different as the 12 local teams have now condensed into only two leagues, the Mountain League and the Ocean League. It is the fourth league change in four years for the local schools and it was decided in November via a vote by the league officials and athletic directors.
The two leagues will now include six teams each with the Mountain League (generally) holding the larger schools in the area while the Ocean League houses the smaller schools. However, this year the Mountain League will have a new face in Templeton Eagles who were voted into the Mountain League by a vote of 7-4-1 to the chagrin of many loyal fans in the green and white.
"We are going to show up, we are going to play our butts off," Templeton head coach Don Crow said about the move. "But it is going to be a huge challenge for us."
The new Mountain League will contain Arroyo Grande, Paso Robles, Righetti, San Luis Obispo, St. Joseph and the Templeton Eagles.
"I think it is hard with 12 teams because I think some of the smaller schools, like Templeton last year, have a great year and then things become a little tougher," Paso Robles head coach Matt Carroll said. "But they are a good football team and Don Crow does a great job so that is a game I am not looking forward to, to tell you the truth."
The Eagles will open their season at home on Aug.28 when they host Madera South. They will then play the next four weeks starting at Liberty Madera before finishing the preseason home against Fillmore, West Bakersfield and Coalinga. The Eagles will begin their Mountain League schedule on Friday, Oct. 2 when they travel to St. Joseph. The Eagles' first three league games will be on the road — after facing the Knights they will battle familiar opponent SLO, who also technically moved up two leagues, and then head to Righetti before finishing their regular season at home with games against Arroyo Grande and Paso Robles.
One notable name not on the list of Mountain League teams is the Atascadero Greyhounds who will play next season in the Ocean League with Mission Prep, Morro Bay, Nipomo, Pioneer Valley and Santa Maria.
"It will be interesting, those three schools right there [Morro Bay, Mission Prep and Santa Maria] haven't played those schools in a long time or ever during my tenure," Atascadero head coach Vic Cooper said. "We have never played Mission in my time at Atascadero. It will be interesting but the goal will always be to win and end up back in the Mountain League."
Last season, North County fans got their first taste of an Atascadero and Paso Robles football game without league implications but it was still the last game of the season. This year the two rivals will play in mid September (Sept. 18 in Atascadero) for the first time.
"I think there is going to be no love lost in that rivalry," Coach Carroll said. "You know you see it in college football now where some of the biggest rivalries happen in the middle of the season or they aren't quite the last game of the season. It is going to be interesting because usually we have nine films on what they have done this season and they have nine on us so I think it is just going to make it a little more chaotic and might even enhance the rivalry."
The Greyhounds will open their season with back-to-back road games down south as they play Buena and Newbury Park before a local non-league preseason games against SLO. The big rivalry game will take place in week five against the Bearcats and then the Hounds will finish the preseason against Royal. Atascadero will play its first three league games on the road when they travel to Pioneer Valley, Mission Prep and Santa Maria and will end the season at home against Morro Bay and Nipomo.
The biggest change in scheduling this season, however, might have come in Paso Robles where the Bearcats have taken some of the Division 1 juggernauts off their schedule in favor of some more manageable games.
The Bearcats will open their season on the road against the Lompoc Braves, who they haven't played since the 2015 season when Lompoc knocked the Bearcats out of the Southern Section playoffs, winning 35-34. The Bearcats will then host Bakersfield-Independance. In Week three, Paso Robles will travel to Pioneer Valley, in week four they play at Sunnyside before meeting up with the Hounds to end the preseason. Paso Robles will open up league play at SLO, play at home against Righetti and Arroyo Grande before closing out their season at St. Joseph and Templeton.
"What I like about our schedule is that they are good teams, I think some of them might be above our weight class but we are going to try and punch up," Carroll said. "They are games that are winnable and games that are manageable though unlike last year where some of the teams on the schedules — Paso Robles just wasn't ready for that and we are ready for this schedule."
Mountain League
Arroyo Grande
Paso Robles
Righetti
SLO
St. Joseph
Templeton
Ocean League
Atascadero
Mission Prep
Morro Bay
Nipomo
Pioneer Valley
Santa Maria
Atascadero Greyhounds Schedule
8/28 Atascadero @ Buena
9/4 Atascadero @ Newbury
9/11 SLO @ Atascadero
9/18 Paso Robles @ Atascadero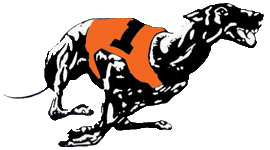 9/25 Royal @ Atascadero
10/2 Atascadero @ Pioneer Valley *
10/9 Atascadero @ Mission Prep *
10/16 Atascadero @ Santa Maria*
10/23 Morro Bay @ Atascadero*
10/30 Nipomo @ Atascadero*
Templeton Eagles Schedule
8/28 Madera South @ Templeton
9/4 Templeton @ Liberty Madera
9/11 Fillmore @ Templeton (Hometown Hero's night)
9/18 West Bakersfield @ Templeton
9/25 Coalinga @ Templeton
10/2 Templeton @ St. Joseph*
10/9 Templeton @ SLO*
10/16 Templeton @Righetti*
10/23 Arroyo Grande @ Templeton*
10/30 Paso Robles @ Templeton*
Paso Robles Bearcats Schedule
8/20 Paso Robles @ Lompoc
8/28 Independence @ Paso Robles
9/4 Paso Robles @ Pioneer Valley
9/11 Sunnyside @ Paso Robles
9/18 Paso Robles @ Atascadero
10/2 Paso Robles @ San Luis Obispo*
10/9 Righetti @ Paso Robles*
10/16 Arroyo Grande @ Paso Robles*
10/23 Paso Robles @ St. Joseph*
10/30 Paso Robles @ Templeton*
*Denotes league contests