Julianna Lockaton Honea tied for 3rd at the CIF Central Golf Finals and played the Southern California Regionals
ATASCADERO — On Monday, Oct. 31, golfer Julianna Lockaton Honea, representing Atascadero High School, shot a 77 at the San Luis Obispo Country Club during the CIF Central Finals. Honea tied for third place at the match, but after a card-off with the other player taking third place, she ended up fourth and second place in the individual ranking. Her score at the CIF finals meant that she was the very first female golfer at AHS to make it to State competition level.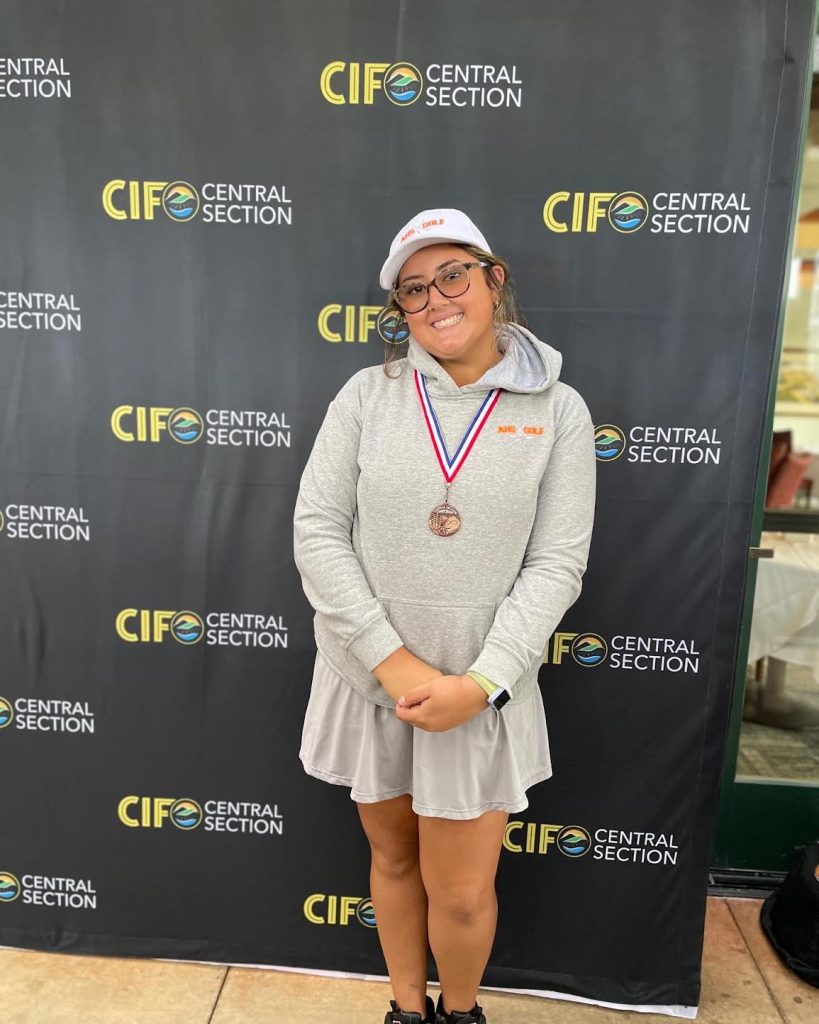 "It's unbelievable. I just can't believe it myself," Honea said. "What I shot at SLO Country Club was a 77; that was the best score I've done. My coaches told me, 'you were just so focused, so into the game, and you shot very well.' Usually, I shoot in the low 90s."
Honea also placed third in her division at the CIF match in Visalia earlier in October. Currently, she is a senior at ACE Academy, and though Honea has been playing golf for the last four years, it wasn't until this year that she joined the AHS golf team.
advertisement

"My father actually golfed for Atascadero in the 1990s. He was pretty good, too, so it's kind of like a family thing. Now I continue that legacy," added Honea.
Her father, Cory Lockaton, started playing golf at a very young age, and by the time he was 11, he played a golf tournament with Tiger Woods in Long Beach. Her older brother also started playing when he was 15, and Honea caught the golf bug while helping out on the golf course he was working for.
On Nov. 10, Honea competed at the Southern California Regional Championships at Brookside Golf Club in Pasadena. There, 113 female golfers shot, and only nine girls moved on to CIF State Tournament. Sadly, none of the players from the Central Section made it through to the next round, including Honea, who shot a strong 91 at the championship.
"The year's been going great," added Honea. "Right when I walked into the group of the girls golf team, they all accepted me. So I have a lot of friends on that golf team. A lot of them are just very sweet, and I finally have a golfing family."
Honea also volunteers in the community through First Tee, where she teaches children how to play the game of golf and the etiquette that goes with it.