Young core returns from last year
ATASCADERO — The Atascadero High School boys basketball team is entering this season looking to pick up right where they left off last year when they won eight of their final 12 games and finished in second place in the Ocean League before heading to the playoffs. Last season was the first under head coach Augie Johnston who coached the Hounds to a 13-15 overall record. Atascadero started the season slow, dropping their first four, as the players learned the system and Johnston learned more about his players. By the middle of the season the boys had it down and by season's end had it nearly perfect as they went 7-3 down the stretch in league play.
The Atascadero basketball team has been built around one big man for the past few years, last year 6-foot-7 first-team all-league center Cade VanAllen led the team in points, blocks and rebounds, terrorizing teams in the paint, and before him 6-8 Kyler Warren oftentimes ran as a point-forward scoring and distributing for the Hounds before signing with CSU Monterey.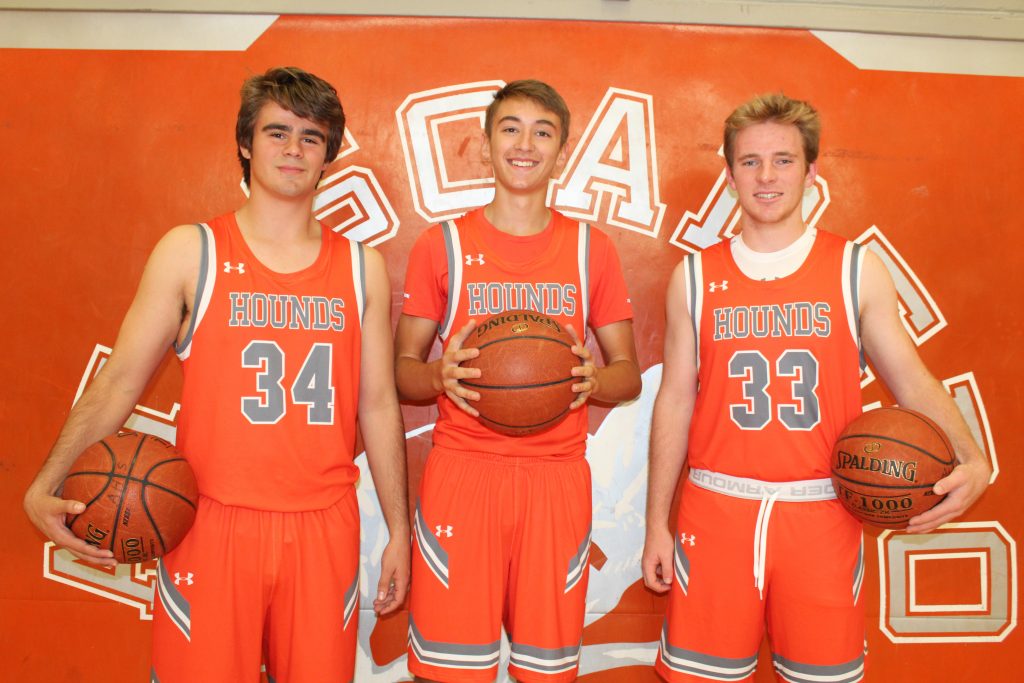 This year the team and the program will look a little different as Johnston has adjusted to the players on the team and in the system.
"Our style of play is actually going to be a lot different than last year," Johnston said. "Last year we had a lot of bigs, we had Cade VanAllen in the post, 6-8, we also had Tristian Guillory who was like 6-6, this year we are a lot smaller."
advertisement

While the Hounds did lose their all-league big man to graduation, they do return a large part of their scoring from a year ago and will feature a lineup of guys that can all run and switch.
"Throughout the whole program we have implemented stuff more suited for the teams we have now because we are smaller now so we are playing fast," Johnston said.
Junior shooting guard Mitchell Carpenter returns for the Hounds after earning second-team all-league honors in his sophomore season. Carpenter will also have less on his plate this year and can focus more on his offense. Last season the sophomore was forced into ball-handling responsibilities, especially in crunch time, but with Aiden Bremmer returning to the team from Mission Prep, Carpenter can go back to his role as a natural shooting guard.
"I like it better this year because we have more players that can play every position," Carpenter said of the team. "So it makes it easier to push up the court and get better fast breaks and that gets everybody more involved and now I can help the team with better shooting rather than have to get pressured every time."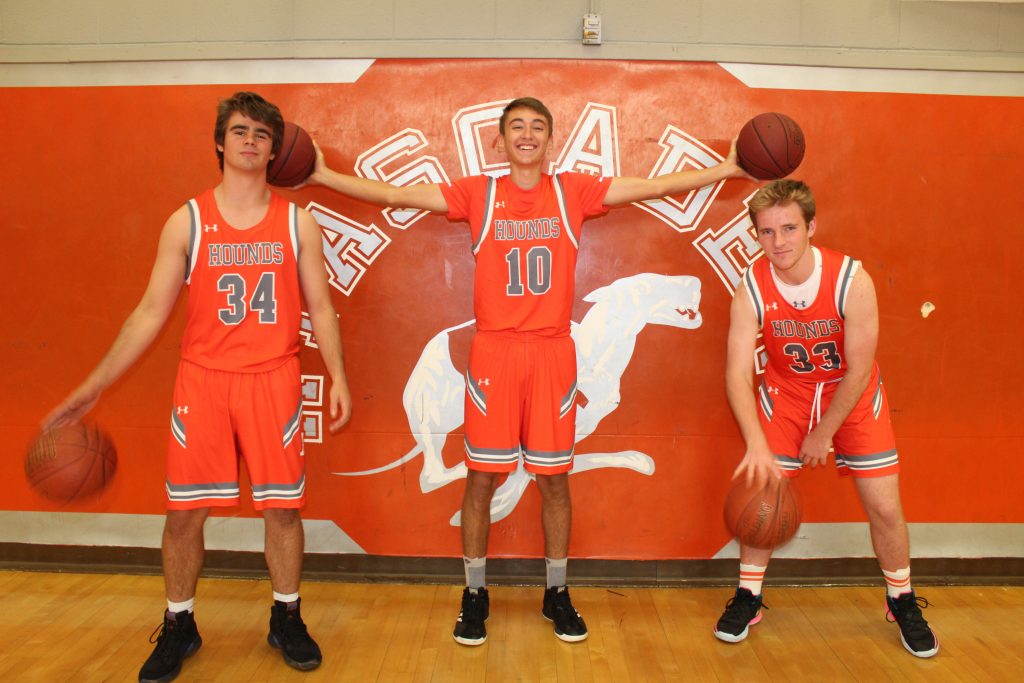 Carpenter was one of the pair of sophomores that contributed for the varsity last season with the other being junior wing Dylan Talley, who proved last season that he can get as hot from outside as anyone. Talley showed he was prone to point eruptions from behind the arc and was among the team leaders in points, shooting percentage and three-point percentage and will also look to take a step forward in the Hounds new, faster-paced, flowing offense.
"I think we are going to jell pretty well," Talley said. "We have all been friends for a while so I think we are going to have that chemistry right off the bat, we already do."
The move to maximize their shooters is program-wide as the Hounds simply do not have the big post players of the past and Johnston is implementing changes not just on the varsity, but throughout the program to maximize the shooting potential and guard play they have.
"Throughout the whole program we have implemented stuff more suited for the teams we have now because we are smaller now so we are playing fast," Johnston said. "I think we are in a good place as far as guard play goes but we are going to be more up and down, shooting threes."
The up and down style of play lends itself to more open shooters and Atascadero has a few that could break out this year including junior Drew Ardouin. However, without the luxury of a giant eraser waiting in the restricted area, the Hounds look to rely on switching and good help defense from the bigger guys they do have in Logan Knuckles to do the dirty work down low.
Atascadero will open their season on the road Friday night at San Luis Obispo High School but will return for their home opener on Tuesday against the Paso Robles Bearcats.