MIAMI — The USA Triathlon Multisport National Championships Festival kicked off Saturday as more than 400 of the nation's best swim-run athletes competed for aquathlon national titles. Atascadero's Johnathan Dolan and Makena Gates of Canton, Ga. were crowned overall champions, while 28 athletes earned national titles in their age groups.
The second annual Multisport National Championships Festival was being held as part of the Miami Man Triathlon, hosted by MultiRace. In addition to the aquathlon, the event included long course triathlon (swim-bike-run), long course duathlon (run-bike-run), long course aquabike (swim-bike) and international-distance aquabike (swim-bike).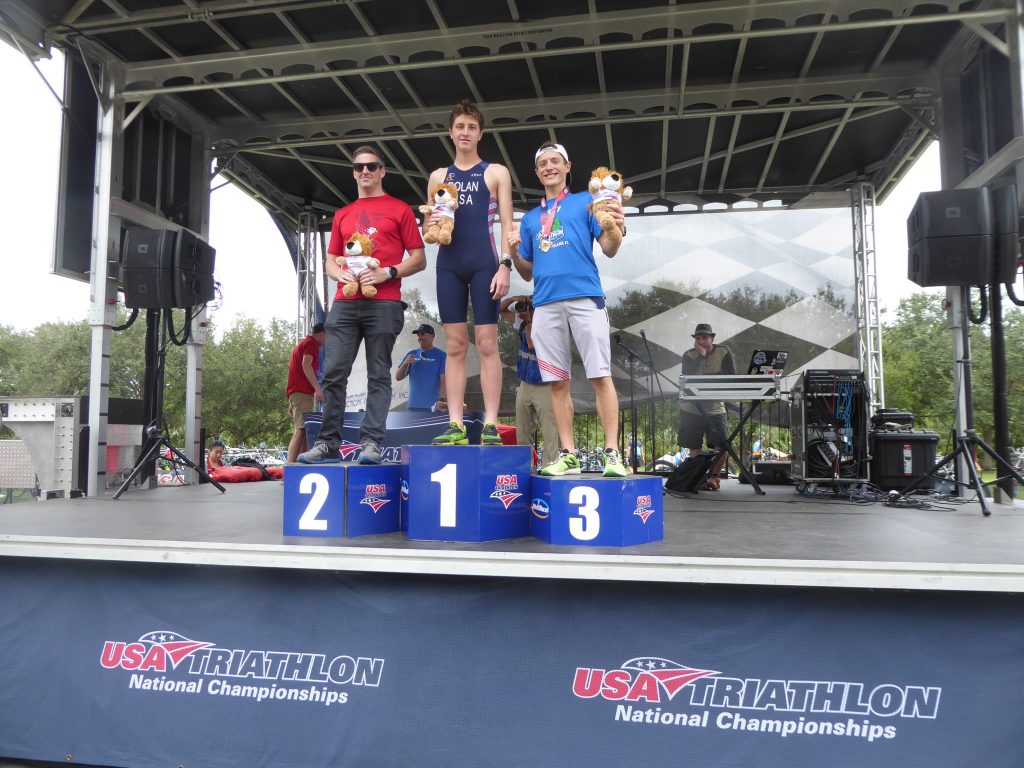 The Aquathlon National Championships, held at Larry and Penny Thompson Memorial Park, featured a 1,000-meter swim followed by a 5-kilometer run. Athletes swam in Larry and Penny's lake and ran through the palm tree-lined Zoo Miami, passing various animal exhibits before returning to Larry and Penny Park for the finish.
The overall champions were two of the youngest athletes in the field, both coming from the 15-19 age group. Seventeen-year-old Dolan took the overall victory for the men in 31 minutes, 55 seconds, improving upon his second-place overall finish from 2018.
advertisement

Adrian Cameron (Bee Caves, Texas) was second overall and first for men 35-39, finishing in 33:14. Rounding out the men's overall podium was William Hartje (Jacksonville Beach, Fla.), who earned the men's 25-29 title with a time of 33:42.
Sixteen-year-old Gates earned the women's overall title in 35:42, crossing the line ninth among both men and women. She returns to the top of the podium after also winning the 2017 event, held in Austin, Texas.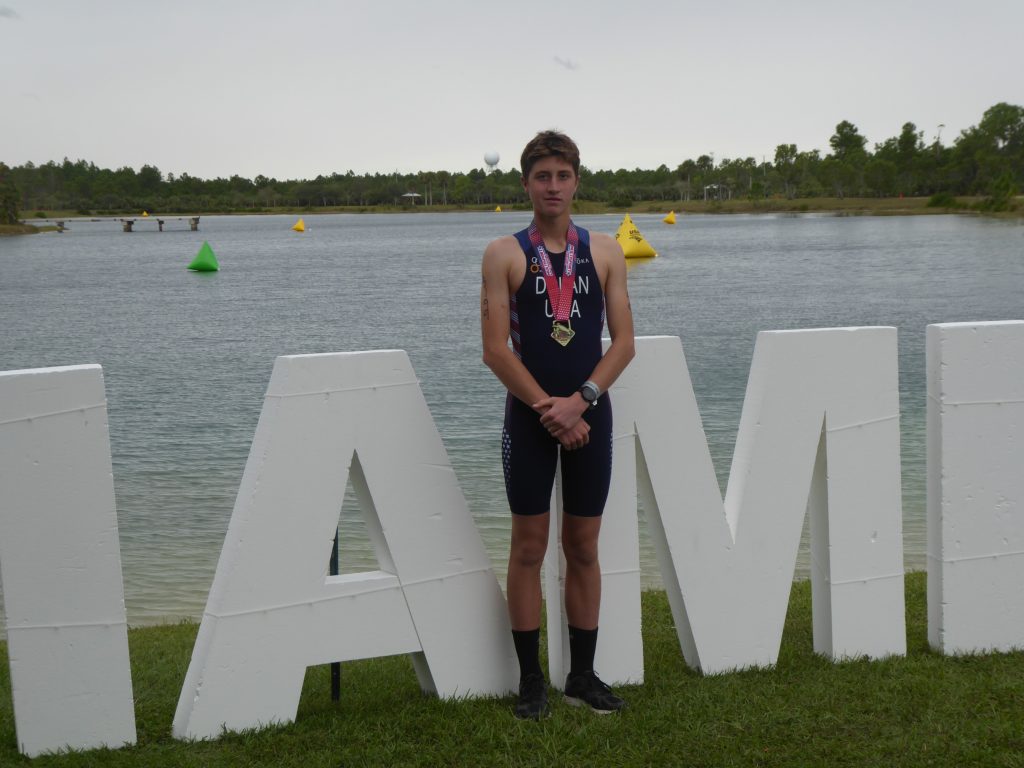 Taking second overall for women and first in the 40-44 age group was 2018 overall champion Carla Moreno (Miami, Fla.) in 36:26. Katherine Phillips (Tucson, Ariz.) was third overall in 38:08, earning the women's 35-39 national title.
Nine athletes successfully defended their age-group titles from 2018: Dolan (M15-19), Cameron (M35-39), Moreno (F40-44), Ramses Rodriguez (Port St. Lucie, Fla., M45-49), Rob Allen (Middletown, R.I., M50-54), Lauren Jensen McGinnis (Muskego, Wis., F50-54), Sharon Smith (Austin, Texas, F60-64), Carol Hassell (West Palm Beach, Fla., F65-69) and Donn Viviani (Arlington, Va., M70-74).
Top finishers in each age group earned the opportunity to represent Team USA at the 2020 ITU Age Group Aquathlon World Championships. Aquathlon Worlds will be held as part of the 2020 ITU Multisport World Championships Festival from Sept. 4-13 in Almere-Amsterdam, the Netherlands. For more information about qualifying and competing for Team USA, visit usatriathlon.org/teamusa.
For complete results, photos, schedule and event information for the USA Triathlon Multisport National Championships Festival, visit miamimanhalfiron.com.