Jerry Tanimoto has been a well-loved personality in the North County for the last 35 years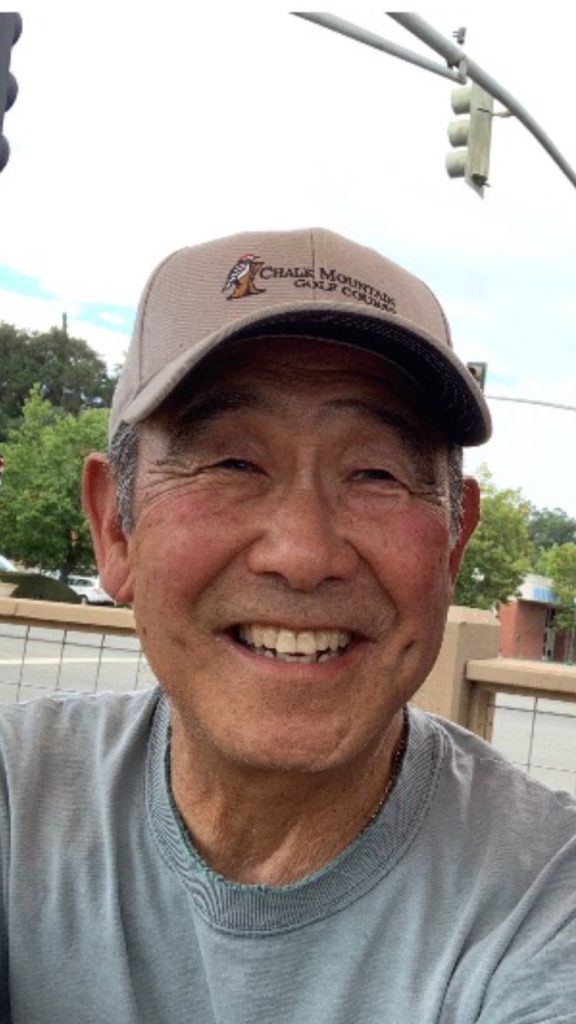 ATASCADERO — News dropped on Tuesday, May 29, via social media that much-loved Atascadero High School football announcer Jerry Tanimoto had been fired from his sports announcer position by American General Media. Tanimoto has been covering AHS football games on the radio for the last 35 years and is a voice many of us have listened to on Friday nights, most recently on the country music station KJUG. So it surprised the community to hear he would no longer be announcing alongside Roger Bland.
"A week ago, I was called on the phone — I don't want to give any names — but the person who hired me said, 'We got some complaints from the sponsors that you talk over the lead guy [Roger Bland] who was doing the play-by-play," Tanimoto said. "[They] said I talked over him, or they'd hear me in the background too loud over his announcing the game. And honestly that somebody complained that if [I want to be] a coach, be on a sideline. Where is this coming from? I mean, it's never been a problem. I mean, there's a lot of listeners who know that didn't happen."
Last week, Tanimoto posted a video on the Everything Atascadero FaceBook page, commenting on the same things he expressed in this interview.
advertisement

"When something like that happens to you, you tell your friends, you tell anyone who's been a Greyhound listener, and they are shocked," added Tanimoto. "I tell them there's not a whole lot I can do about it. I don't control that."
Once people started to find out about Tanimoto being fired from announcing Greyhound games, they started calling and texting into the radio station and calling for boycotts against the station as well as the sponsors.
Many of the sponsors know Tanimoto personally from his years on the radio, and he has been told by some of them that they were not the ones who asked for him to be fired.
"What's been happening is people said to boycott these businesses. I never said anything about boycotting anything. That was brought up by somebody else," he said. "But one of the sponsors says, 'It's hurting our business.' It's not the sponsors, don't punish them. It wasn't their fault. It was not their decision. They don't control that. Somebody else is controlling this. That's what happened."
On top of being a sports announcer for the AHS teams, Tanimoto also taught at the school for a span of 31 years after moving to Atascadero in 1976. He taught world history, U.S. history, political science, economics, P.E., and was also the leadership teacher for 10 years. His teaching career meant he knew many football players on the field.
"I had fun. I didn't do it for any other reason," Tanimoto said. "It was enjoyable, and I knew a lot of the kids, and it was enjoyable bringing that to the people of Atascadero who listened to the ball game. They wanted to hear their kid's names or how the team was doing and so forth."
Tanimoto was also known for giving shoutouts during the games. If someone called in and asked for a shoutout, he would always try to fit them in. He also started doing a halftime segement where he would interview people from the community that he thought people needed to know more about during the game's intermissions.
After he was fired, Tanimoto was asked by management if he would be interested in returning to host his halftime interview series, although he was not asked to return to his announcing position, and to think about it. He told Atascadero News that as of Monday, June 5, he has yet to hear anything back from the individuals who reached out to him.
In his time announcing Greyhound football games, Tanimoto put in not only the time but the miles and would drive to every single away game on top of the games that took place in San Luis Obispo County. And in his 35 years, he only missed a handful of games. He also said that people from all over the U.S. stream the games live, including Greyhound football alums.
"We were bringing the game to the people at home, and they enjoyed that. They really did. I'll miss that part of it," concluded Tanimoto.
He also expressed gratitude to the people who have supported him during the last couple of weeks.
Atascadero News reached out to American General Media for comment but has not received a reply.
Feature Image: Roger Bland (left) and Jerry Tanimoto (right) are shown at a CIF football playoff game in Colusa. Contributed Photo