All proceeds go to help El Camino Homeless Organization in housing the unhoused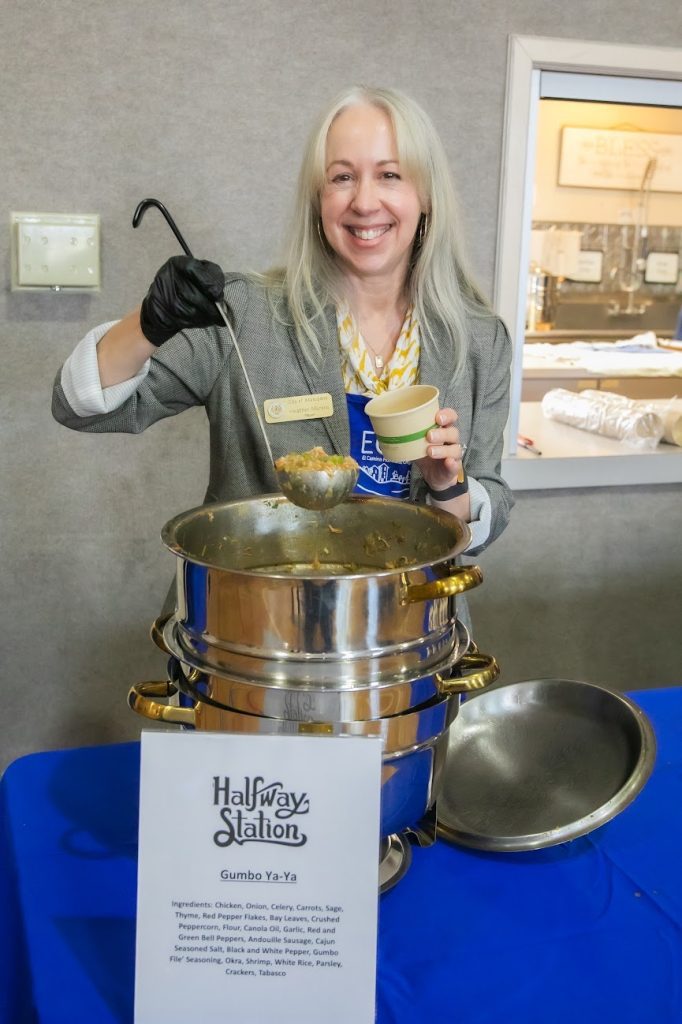 ATASCADERO — El Camino Homeless Organization (ECHO) kicked off its first of two Empty Bowls events in 2023 on Thursday, April 20, from 11 a.m. to 2 p.m. at Atascadero Bible Church. Empty Bowls 8th Annual luncheon was back to its original sit-down for the first time since the pandemic, when it was held in a to-go fashion. 
"It was a smash. We had wonderful celebrity servers there, delicious soups from all of our amazing soup providers, and then all of our sponsors, the community came out. It was really just an incredible affair," stated Austin Solheim, ECHO's donor relation and community engagement manager.
The Atascadero event included 18 different soup providers, who all donated delicious soups for Empty Bowls. Those included: Giovanni's Fish Market, Novo, Wild Fields, McPhee's Grill, Pacific Harvest Catering, Daniel Cook, Don Q's, Niner Wine, Amy & Jaime's Place, Street Side, Halfway Station, The Nest, Hoffbrau, Dans Grub Shack, and Garcias. With baked goods from Bread Bike SLO, Back Porch Bakery, Brian's Bread, and A-Town Humble Pies.
advertisement

"It was just nice to be able to have an event, get the community out and together, just enjoying sitting at those tables, talking, you know, all of that. Having wonderful conversation," said Solheim.
Not only is the food at the event made locally, but the bowls used and kept by participants are also locally made and donated by artists in the community. David Pope, Pam Cavaliere, Cristy Anderson, Will Hess, Ariane Leiter, Atascadero Fine Arts Academy, Cuesta College, and Alecia Teague all had a hand in creating the bowls.
Solheim also said that between the Atascadero Empty Bowls and the upcoming Paso Robles Empty Bowls, it's clear that ECHO will raise over 100,000 dollars this year to help the unhoused get back on their feet.
"We're just so grateful because this year alone, since January 1, we've actually been able to house over 53 individuals and families. So not only are we able to raise those funds to go back to programming, but so much of this event is donated," added Solheim.
And that's right, from the soups and bread to the venues, the Empty Bowls event is put on with donations from the community, meaning all funds go back to ECHO's mission of providing services and help to our unhoused community.
"To work with the community. To be in a place where the community can come out and support ECHO and continue our ability to grow and learn and continue to help people get back into housing. It's just absolutely incredible. We're just so grateful for the community, or sponsors, the artists, and our restaurant providers that really contribute to making this community amazing," Solheim said.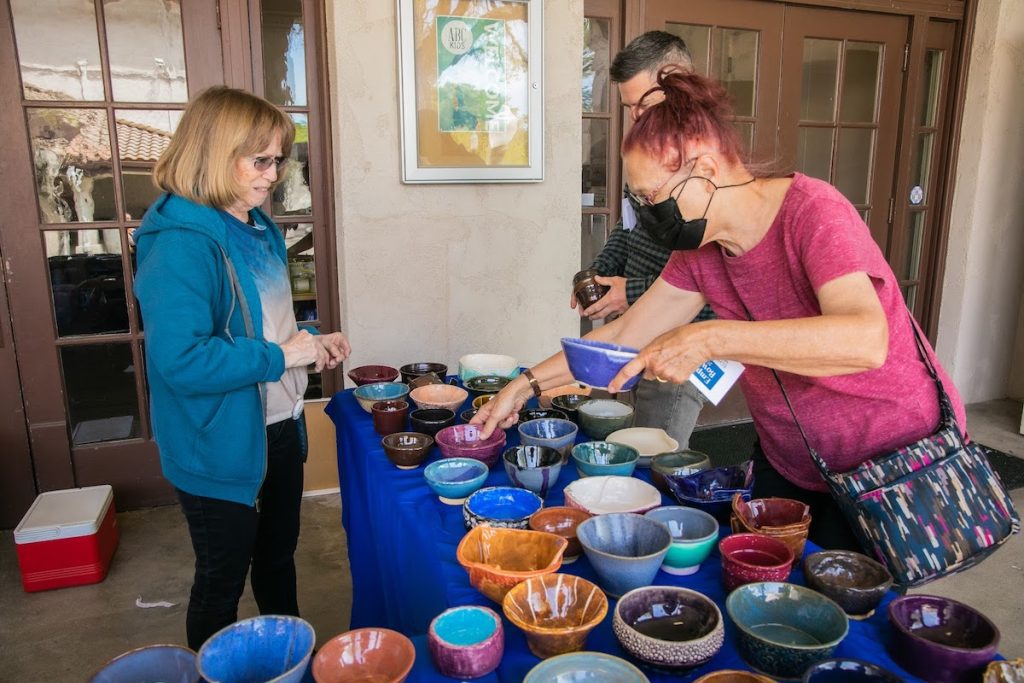 And just like in years prior, Empty Bowls also had volunteer celebrity servers. This year, Atascadero Mayor Heather Moreno, Atascadero City Manager Rachelle Rickard, Barbie Butz, Sheriff Commander Chad Nicholson, SLO County Supervisors Bruce Gibson, John Peschong, and Dawn Ortiz-Legg; Aubrey Roderick from Cuesta College, Randy Doty of What's Up North County, Jenifer Idler from Idlers Home, Genelle Padilla from KSBY News, Max Zappas of Z Villages, Atascadero Police Department's Bob Mole, Liz from Heart to Heart Real Estate, Mark from Heart to Heart Real Estate, Amy Paniagua from Amy and Jamies Place, and Matt Cross from Dimes Media — The Grade were there to serve the Empty Bowls crowd.
"We are so grateful to this community for coming out and supporting ECHO's 8th annual Empty Bowls in Atascadero. The funds raised from this event will allow us to continue to operate all of our programs that have housed over 53 individuals and families this year," added ECHO CEO and Executive Director Wendy Lewis.
This year's Empty Bowls sponsors are: A1 Glass, The Sandwich Truck, Heart to Heart Real Estate, BBSI, Central Coast Moving, Gerber Automotive, BHE Renewables, Humanity Wine, Steve Schmidt Topsoil, Paso Robles Waste and Recycle, General Store, Idlers Home, Corvus Wealth, SCI, Edible Magazine, ACIJet, CoastHills Credit Union, Mechanics Bank, 76, Kara Woodruff, Tenet Health, SLO County Board of Supervisors Silver, Harvestly, Andros, KSBY, Dimes Media, Arris Studio Architects, Dignity Health, Howards, CenCal, American Riviera, North County Compost, Peggy and Ronald Krall, Justin Winery, Scout Rental, Whats up north county, DiBuduo & Defendis Brokers, Sky River RV, Boone Graphics, Libretto, and Premier Valley Bank.
The next Empty Bowls event will take place on April 27 at Studios at the Park from 5 to 7 p.m.