Event celebrates the life of Emilio Velci, who died of fentanyl poisoning in 2020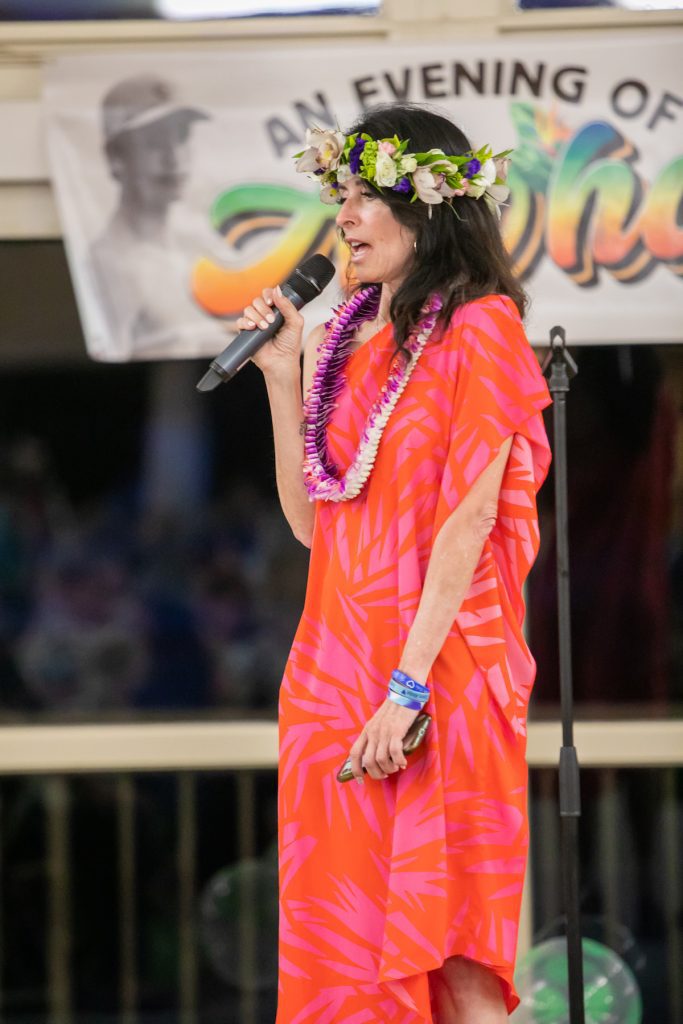 ATASCADERO — The community gathered at the Pavilion on the Lake for the third annual "An Evening of Aloha" at 5:30 p.m. on Saturday, May 6. The event included a Hawaiian dinner, hula entertainment, a silent auction, and a marketplace with local vendors, including Farron Elizabeth, Bloke, Red Road Leatherworks, Blueberry Jewelry, Body Bean, Stellar by Sabreena, and products from Hawaii provided by Po's Island Delights.
Hosted by The Emilio Velci Share Aloha Project, it was started by Cammie Velci after the fatal fentanyl poisoning of her son, Emilio, in 2020.
"We started this, and most of you know my story. My son took a counterfeit Percocet and passed away on March 9, 2020," stated Emilio's mother, Cammie Velci. "He had no intentions of passing away, he had a toothache, and he took Percocet, or what he thought was Percocet, and the person that gave it to him, sold it to him, deceived him into thinking that's what it was, but it was pure fentanyl. So since then, I decided to raise awareness and spread the message of what is going on in our community and in our state, and in our nation."
advertisement

Velci has been busy bringing fentanyl awareness to the local community as well as the rest of the nation over the last three years, taking a tragedy and turning it into something beautiful.
"What we do at the Emilio Velci [Share] Aloha Project is we provide scholarships for seniors at the Atascadero High School as well as Paloma Creek," Velci said in her speech at the event. "And we also support the Atascadero Recreation Center with their basketball program. We provide uniforms for the kids."
The first speech of the night was made by Larisse Lopez, the recreation coordinator at the Atascadero Recreation Center. Emilio played sports there before becoming a referee for the center's Youth Basketball League and worked alongside Lopez. The Emilio Velci Share Aloha Project has sponsored six of the Rec Center's youth basketball program teams.
"Cammie and I have recently had some conversations in talking about the Aloha Project sponsoring the Teen Center Program that we have at the Community Center, and we've got some plans that we're gonna kind of go into some partnership, and the Aloha Project is going to sponsor the Teen Center, but we're also going to work together in bringing this [fentynal] message to our community here in Atascadero," added Lopez.
It wasn't just locals in attendance. Parents from all over the U.S., who have also lost their children to fentanyl poisoning, showed up in support of the project's efforts. And many speakers from out of town also showed up to add to the conversation.
Michael Foire, from Los Angeles, who speaks on addiction, recovery, and the fentanyl crisis, took the stage to share his experience with his own drug recovery and what he's seeing when he's out talking to the public.
"We go to schools, and I ask these kids, 'Have you heard of fentanyl?' Their hand goes up. 'Have you lost someone to Fentanyl?' Their hand stays up," said Foire.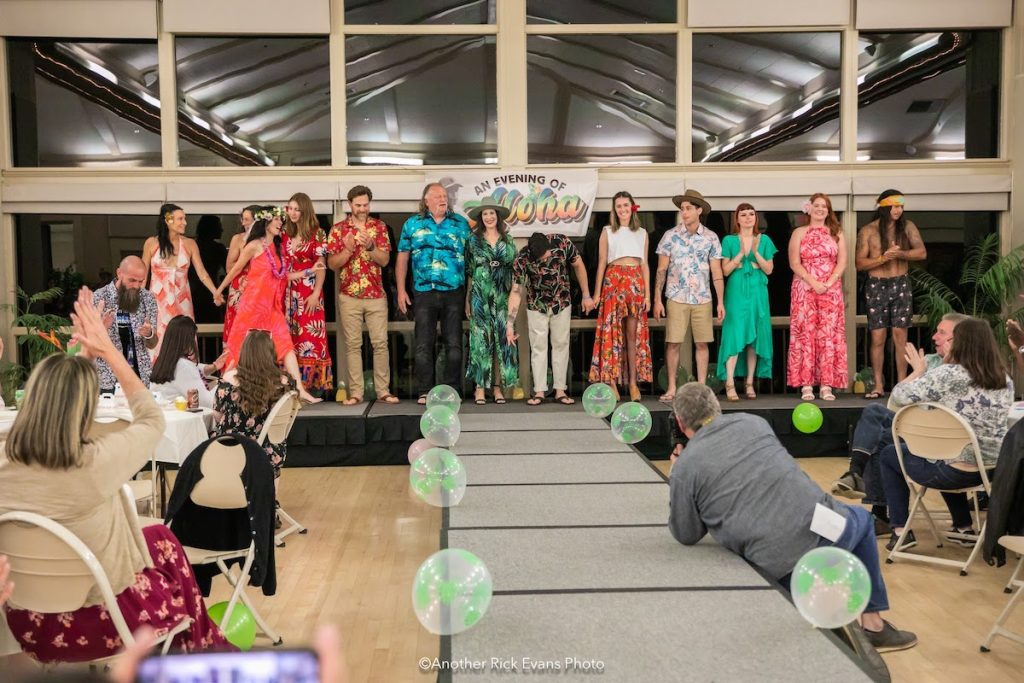 He added that we're losing a whole generation to the drug and that people are dying every five minutes from fentanyl.
DEA Special Agent Bill Bodner of the West Coast Division Los Angeles also spoke at the event. He and Velci met a year ago.
"Right now, it doesn't matter where you live, and sometimes it's hard for parents to accept this," Bodner said. "It doesn't matter where you live; you live in an open-air drug market. That's what the smartphone and social media apps have done."
San Luis Obispo District Attorney Dan Dow also spoke, stating that 110 Californians a week are dying from fentanyl, a drug so potent it can kill up to 14,000 people with one ounce. He added that bills are being brought to Sacramento that need our help to get through the committee.
"I have a call to action for you tonight. If you care about this and if you think California needs to do more to make sure that those that are selling fentanyl, but really lying because they're telling people it's Percocet or it's some other prescription medication," Dow said. "They're poisoning and killing people, and that needs to stop. We can do that with the changes that are proposed in Sacramento, but if it doesn't get out of the committee, then the Senate doesn't get a chance to vote on it, and the Assembly doesn't get a chance to vote on it.
"So I would encourage you, if you care about this, to write a letter to the Senate Public Safety Committee and another one to the Assembly Public Safety Committee and tell them that you want them to pass fentanyl legislation in California."
The evening concluded with a fashion show of designs sold in Farron Elizabeth and Bloke, put on by Elizabeth herself. Then the dance floor opened up with DJ and emcee for the evening Joy Bonner playing tunes to celebrate Emilio's life and the good the Aloha Project has done in the community and farther.
To find out more about the Emilio Velci Share Aloha Project, visit emiliovelcialohaproject.com.