Late Navy Lt. Commander Sherman Smoot was honored with Memorial Wreath
ATASCADERO — Large crowds gathered on the lawn in front of the Faces of Freedom Veterans Memorial in Atascadero on Memorial Day, Monday, May 29, to remember those who paid the ultimate price for our freedom.
The ceremony started with a flyover at precisely 11 a.m. performed by the Estrella Warbirds. It was followed by the Presentation of Colors by the Cal Poly Army ROTC, accompanied by Central Coast Pipes and Drums, along with the Welcome Home Military Heroes Flag Line.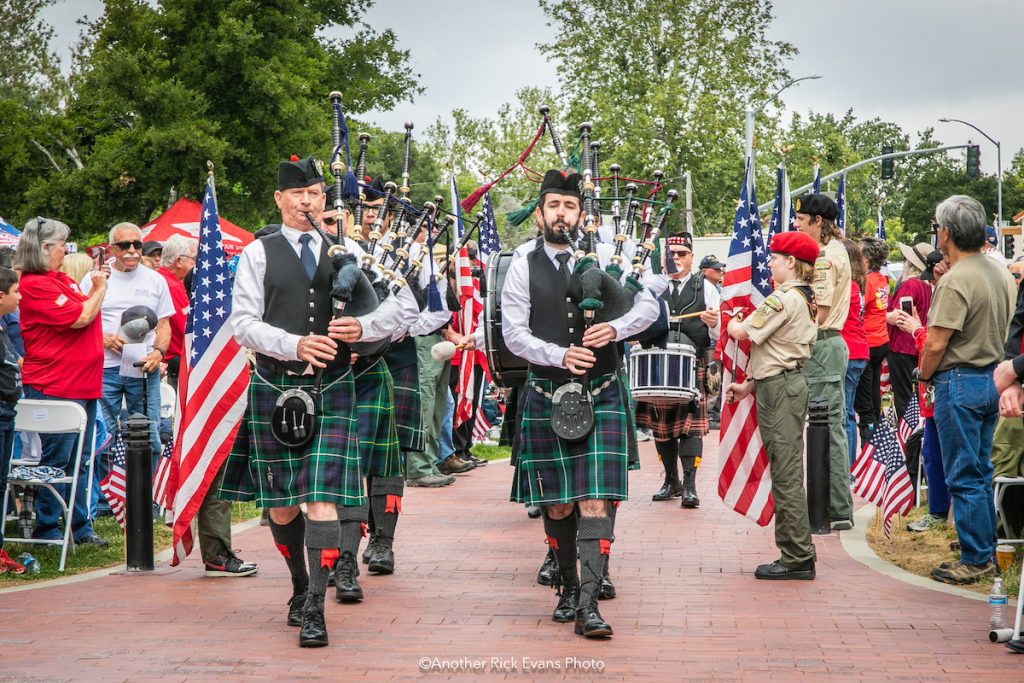 A moving rendition of the national anthem was then performed by Atascadero High School Choir members led by teacher Ms. Carrie Jones.
advertisement

Pastor Aron Smith from Hope Lutheran Church gave the Invocation.
"We gather again today to remember and pay our respects to the many who have fought, suffered, and died in service to this country's highest ideals," Smith said at the beginning of his prayer.
The crowd celebrated and recognized the veterans in attendance for their service to our country when the men and women stood during their military branch's song playing during the Armed Forces Medley.
Commander David Brooks of the U.S. Navy gave the guest speech. Commander Brooks became a naval aviator in 1954 and later became a flight instructor before he completed his naval career in 1978. He is currently a volunteer docent tour guide for Estrella Warbirds Museum.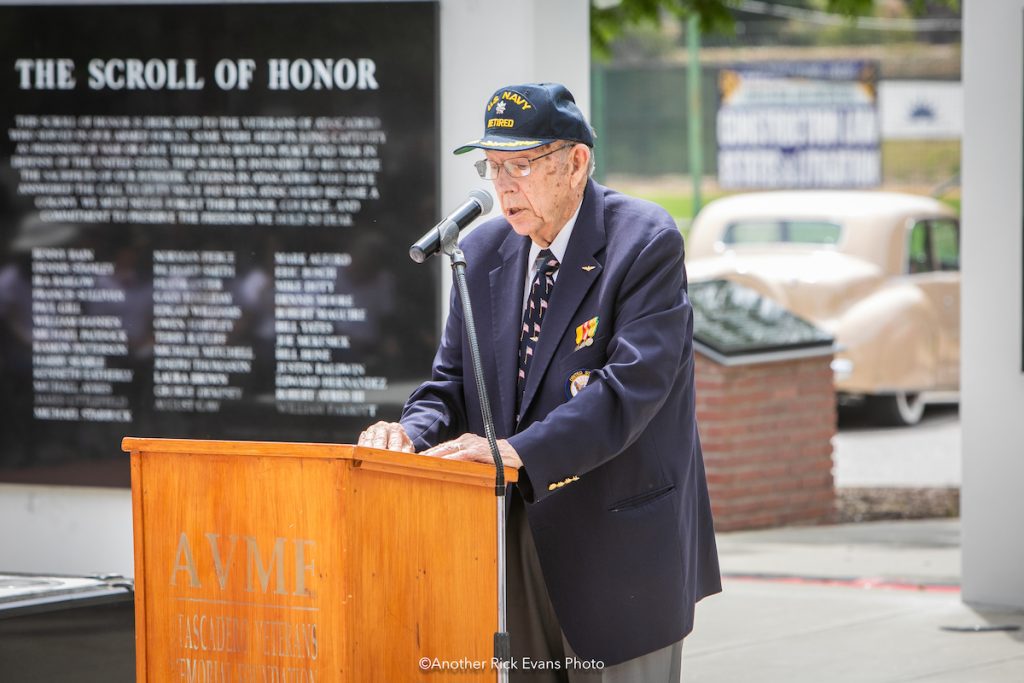 "So now we gather together with the thought that lest we forget, we will remember our warriors and realize the freedom that is not free. There was a cost," Brooks said. "We've got to remember our military and how some gave all and did so for two reasons. One, in service to our country. It was necessary for them to fight for what we considered most important, and that is freedom. The second thing was that there would be peace throughout the world."
He then read a small portion of a letter written by a 17-year-old to his parents explaining why he wanted to fight for our country and why he would be willing to give his life for it during Vietnam. Two years later, one day after his 19th birthday, he would perish, giving his life for the exact same things Brooks mentioned above.
Cadence McGrath from the AHS Choir sang Adele's version of "To Make You Feel My Love," which moved everyone in attendance.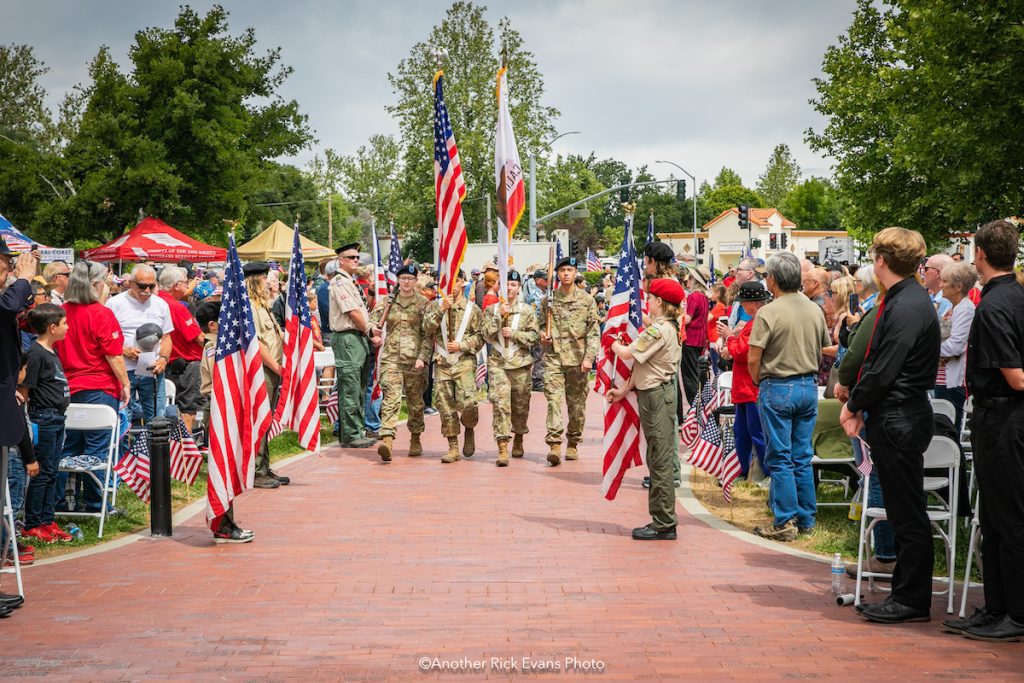 Soon after, the Memorial Wreath was placed at the foot of the Faces of Freedom Veterans Memorial Statue in honor of Navy Lt. Commander Sherman Smoot. Smoot lost his life in a plane accident on Sept. 2, 2022, while flying his beloved Yakovlev Yak-11, "Czech Mate" in Kern County.
"A consistent and familiar face at the National Air Races and a long-time dedicated member of the Estrella Warbirds Museum as well as a pilot for Honor Flight," stated Master of Ceremony Dick Mason. "Sherman was a Vietnam veteran in the Navy. He was a part owner of Bella Luna Estate Winery in Templeton. Although he is missed greatly, he died doing what he loved,"
The wreath was placed by Smoot's wife, Laurie Zanoli-Smoot, and his daughter Carly Smoot.
The Joyous Voices for Jesus played taps on tone chimes, followed by an instrumental version of "Amazing Grace" by Central Coast Pipes and Drums, before the Retiring of Colors.
Feature Image: Sherman Smoot's family and friends pose with his Memorial Wreath on Memorial Day at Faces of Freedom Veterans Memorial. Photos by Rick Evans.