By Josh Cross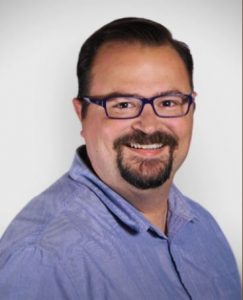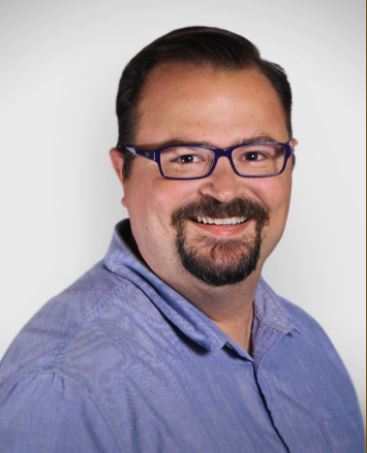 Exciting transformations are underway in downtown Atascadero as construction revamps our beloved Entrada Avenue. While the Atascadero Mutual Water Company replaces the oldest water line in the city, it's crucial that we rally behind the local businesses that remain open. As residents and community members, it's our responsibility to ensure the heart of Atascadero continues to thrive.
Construction projects such as this often pose challenges for businesses, including reduced foot traffic, limited parking, and altered access. However, we must recognize the immense value these businesses bring to our community. They are the backbone of our downtown, providing unique products, services, and a distinct charm that makes Atascadero special.
advertisement

By actively supporting the businesses along Entrada Avenue during construction, we can collectively make a difference. Here's how you can contribute:
Shop local: Make a conscious effort to patronize the businesses along Entrada Avenue. Whether it's grabbing a cup of coffee, enjoying a meal, browsing through boutiques, or stopping by after work for a glass of wine, your support directly impacts their survival and success.
Spread the word: Use your voice and influence to promote these businesses. Share your positive experiences on social media, leave reviews, and recommend them to friends, family, and coworkers. Word-of-mouth recommendations go a long way in attracting new customers.
Be patient and understanding: Construction can lead to temporary inconveniences such as limited parking and noise. Show patience and understanding during this time, knowing that these businesses are doing their best to serve you while navigating these challenges.
Look for special promotions: Keep an eye out for special promotions organized by Entrada Avenue businesses. Participate in these initiatives, as they not only provide fun experiences but also generate much-needed foot traffic and support.
Stay informed: Stay updated on the progress of the construction project and any changes that may affect businesses along Entrada Avenue. Follow local news, social media updates, and communication from the Atascadero Chamber of Commerce to stay informed and adapt your support accordingly.
By rallying together and supporting Entrada Avenue businesses during construction, we ensure the vitality of our downtown. Together, we can help these businesses weather the storm, maintain their livelihoods, and emerge stronger than ever.
Remember, every purchase you make, every positive review you leave, and every recommendation you share has a profound impact. Let's demonstrate our unwavering support for the local businesses that make Atascadero a vibrant community. Together, we can build a brighter future for all.
June New Chamber Members
Be Hoppy Tours & Tastings
Carmel and Naccasha LLP
Central Coast Dynasty Futbol Club
Father's House
Get Away RV & Marine
Habitat for Humanity SLO County ReStore North
Habitat for Humanity SLO County Restore South
Huckleberry's
Outlaws Bar, Grill & Casino
PeggyAI
People's Self Help Housing
San Luis Dermatology
T Mobile
Wandering Eats
HBA New Members
CASA (Court Appointed Advocates)
El Taconazo Mexican Restaurant
ElTaconazoMexicanRestaurant.com
La Mexicana Restaurant
Padilla Notary & Signing Agent (Mobile Service)
Super Fiesta Market
The Taco Stand
August Events & Programs:
Membership Mixer
August 17 | 5:30 to 7:30 p.m.
Atascadero Mutual Water Company Water Yard
6575 Sycamore Road
As the company celebrates 110 years in operation, this will be an exceptional opportunity to connect with local business leaders and engage with our remarkable community! You'll also have the chance to meet new businesses with Member Alley while enjoying complimentary drinks and bites.
Tickets for the mixer are free for members and $10 for non-members; registration is encouraged to assist with food and beverage planning purposes. Even if you cannot register ahead of time, we still happily welcome your attendance!
Register at atascaderochamber.org.
Women of Influence North County Luncheon
September 28 | 12 to 1:30 p.m.
Springhill Suites by Marriott In Atascadero
900 El Camino Real, Atascadero
Join us for a luncheon at Springhill Suites & Resorts in Atascadero, where we will highlight four aspiring women in our community. Each of the four women will speak about their experiences. Then one remarkable wINC participant will receive the 2023 Woman of Influence award at the Atascadero Chamber Annual Awards Dinner and Gala next spring.
Register at atascaderochamber.org.
Atascadero Lakeside Wine Passport — Reduced Price
Now only $65, this passport allows you to enjoy complimentary tastings, one per location, at 53 wineries, breweries, distilleries, cideries, olive oil tastings, and more. You will also receive complimentary corkage fees at participating restaurants and discounts on local hotel stays. In addition, a portion of the proceeds will help support the Atascadero Charles Paddock Zoo.
Purchase your passport at atascaderochamber.org/wine-passport or by contacting the Atascadero Chamber of Commerce at (805) 466-2044.
ATASCADERO NEWS MAGAZINE
Copies of Atascadero News Magazine are directly delivered to 11,500 readers in zip codes 93422, 93432, and 93453 and 1,500 dropped with support from advertisers and subscribers. Together, we are Making Communities Better Through Print.™
To subscribe or advertise, click here.