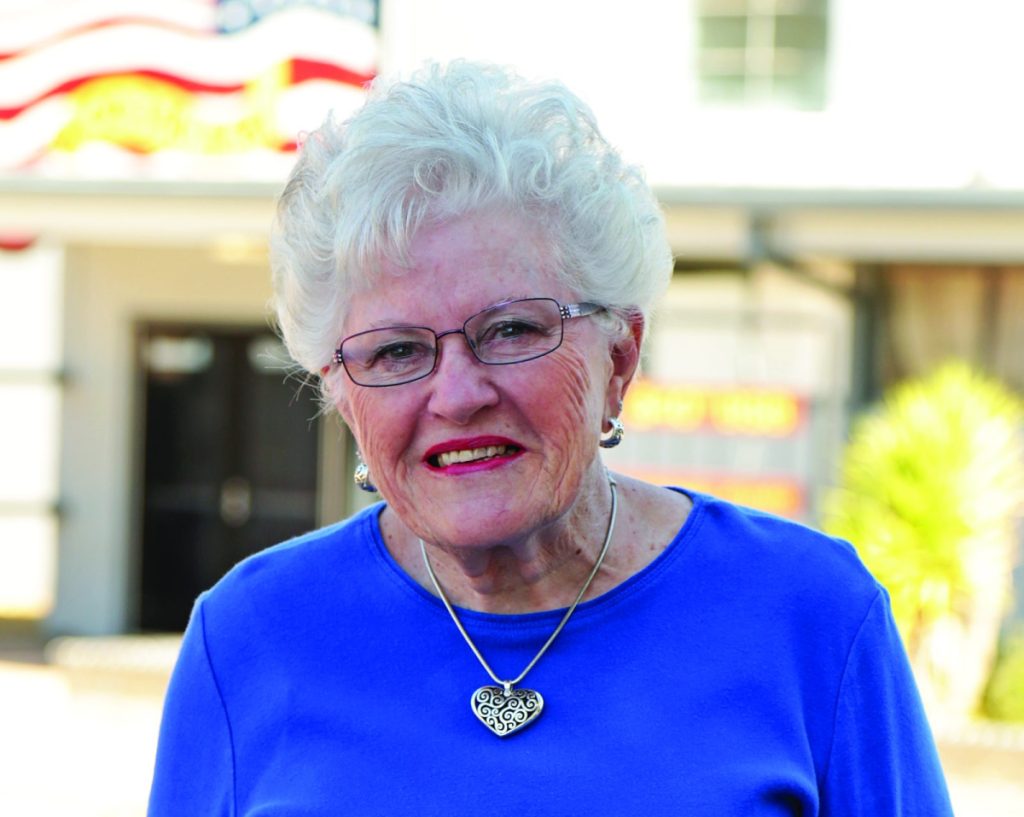 I listened to a program on Memorial Day about the "Changing of the Guard at the Tomb of the Unknowns" at Arlington Cemetery in Washington, D.C. It reminded me of a summer when our three boys were all in elementary school, and we took a trip across the United States in our camper. One of our stops was a visit to Arlington Cemetery, where we viewed that ceremony. To this day, we still talk about being there and how it affected each one of us. 
My husband, John, proudly wears a hat that signifies that he served in the Army during the Korean War. Someone always says, "Thank you for your service." Those simple, thoughtful words mean so much to a veteran. Please keep that in mind when you know that someone has served in the military or in some capacity that has kept us free. And let's not forget our current heroes who are serving now.
The community summer concerts are due to start this month, and I had an idea for a party. Invite a group of friends to bring their own chairs and gather at the concert, usually located at a park. Serve appetizers, wine, and a simple dessert. You will only need lots of napkins and disposable wine glasses because the food can only be eaten with your fingers.
Go to the park early so you can secure a picnic table or find an area where you can set up a small folding table without blocking the view of the band. Use a colorful tablecloth and serve the appetizers in wicker baskets or easy-to-handle plastic trays. Serve white wine or a Sangria that you keep chilled in an ice chest. Eight to ten guests would be manageable. And think about it, you won't have to clean your house.
With that party idea in mind, the recipes for this week will help you get the party started.
Baked New Potatoes
Ingredients:
1 or 2 small new potatoes per person
4 containers of garnishes: sour cream, chopped ham, grated cheese, sliced scallions, or garnishes of your choice
Salt and pepper
Directions:
Wash the potatoes and pierce once with a fork. Arrange in a layer on baking sheet. Bake in a 350-degree oven until tender. Adjust quantities of toppings according to the number of potatoes. Remove potatoes from oven and let cool. Carefully cut off a slice from the top of each one and scoop out some of the potatoes from the center, forming a "bowl" for the garnishes.
Note: Provide plastic spoons for serving garnishes.
Green Olive Eggs
Ingredients:
6 hard-boiled eggs
1/2 teaspoon dry mustard
3 tablespoons butter (at room temperature)
2 tablespoons finely chopped green olives with pimento
Pepper to taste
2 to 3 tablespoons mayonnaise
6 small pimento-stuffed green olives, halved
Directions:
Peel eggs and cut in half lengthwise. Remove yolks and chop in food processor or push through fine sieve. Reserve whites. In a bowl, mix egg yolks with mustard, butter, chopped olives, mayonnaise, and pepper to taste. Mixture should be fairly firm. Using a pastry tube or spoon fill egg halves with mixture. Top each with an olive half. Refrigerate if not serving immediately.
Note: Recipe does not call for salt since the olives are salty. Use salt only if needed. Makes 12 servings
For a finale, serve this version of Strawberries Romanoff, which is simply fresh strawberries each guest dips in sour cream and rolls in brown sugar, and pops into their mouth. Believe me, you will not need another dessert.
Enjoy the concert. Cheers!