Award-winning high school and middle school robotics teams showcase talent and innovation at special event
ATASCADERO — The Atascadero Elks Lodge #2733 celebrated National Youth Week with an awe-inspiring display of robotics demonstrations by the award-winning Atascadero High School and Middle School Robotics teams. The special dinner event took place on Thursday, May 11, at the Elks Lodge, showcasing the exceptional talents and achievements of local young robotics enthusiasts.
National Youth Week is an annual event celebrated by Elks Lodges across the county, dedicated to acknowledging the accomplishments of young individuals within our communities. The San Luis Obispo County Board of Supervisors proclaimed the first week of May as Elks National Youth Week, while Atascadero Mayor Heather Moreno presented the Elks with an official proclamation during the event, officially declaring National Youth Week in Atascadero.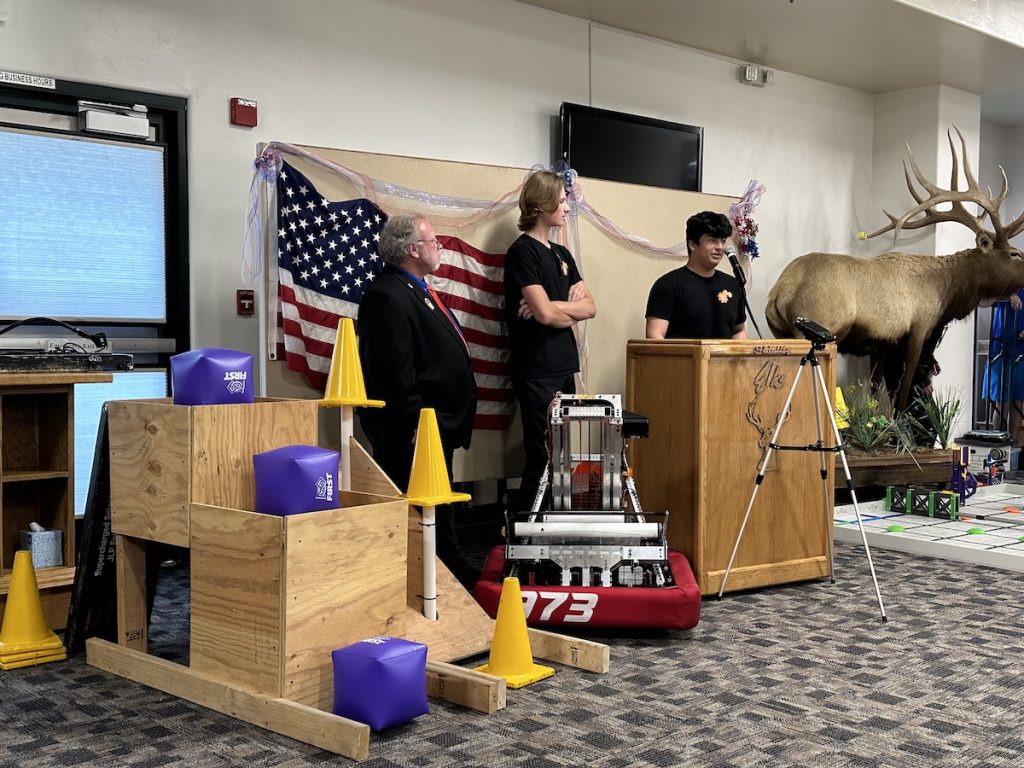 Exalted Ruler Ronnie Maxwell of the Atascadero Elks expressed the organization's commitment to supporting and celebrating the youth of their community, saying, "One of our top priorities as Elks is supporting the youth in our community and celebrating their successes. The high school and the middle school robotics teams have just completed highly successful seasons, and it was an honor for us to host them and recognize their accomplishments at the lodge."
advertisement

The National Youth Week event at the lodge captivated attendees with robotics demonstrations from the award-winning Atascadero High School and Middle School robotics teams. The young robotics enthusiasts showcased their skills, innovation, and dedication, impressing the audience with their creations and achievements.
As part of their commitment to promoting youth education and fostering technological advancement, the Elks made a contribution of $250 to the Atascadero Middle School Robotics Team during the event. Earlier this year, they also contributed $1,000 to support the High School Robotics Team, demonstrating their unwavering support for these talented young individuals.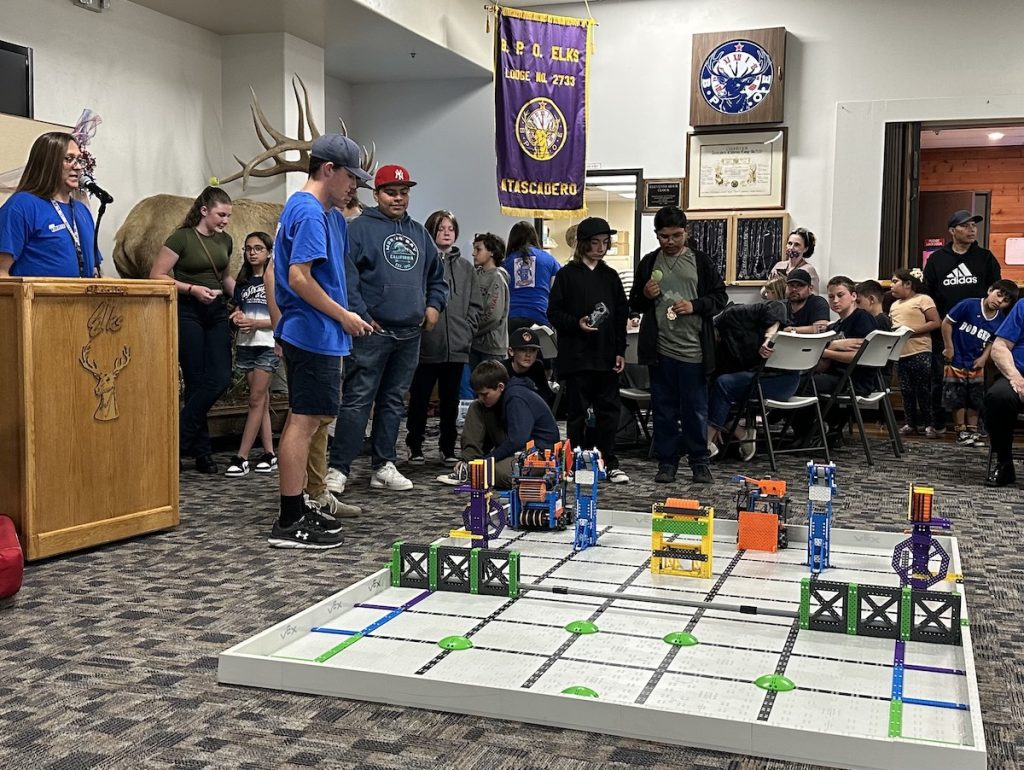 Since its establishment in 1987, the Atascadero Elks Lodge has made significant contributions of over $850,000 to various programs, including youth activities, local sports, programs for handicapped and needy children, patriotic initiatives, veterans programs, and numerous community activities. In addition to their financial support, the Elks actively engage in drug awareness programs at local schools and distribute dictionaries to all third-graders in the area, further exemplifying their dedication to the community's well-being.
The Atascadero Elks Lodge was founded in the City of Atascadero on September 26, 1987. Guided by its mission to inculcate the principles of charity, justice, brotherly love, and fidelity, the Elks Lodge aims to promote the welfare and enhance the happiness of its members while fostering the spirit of American patriotism and cultivating fellowship. Their commitment to benevolent programs enables them to serve the people and communities they hold dear.
Feature Image:  Atascadero Elks Exalted Ruler Ronnie Maxwell presents a $250 donation to Atascadero Middle School Robotics Advisor Anthony Hopper.